(Continued from part 1.)
Our hotel was located within walking distance of the Little Italy trolley stop. Diagonally across from a coffee shop ("It's a Grind") that we frequented during our stay was this restaurant:

Katie informed me that one of the Indigo Girls has, in fact, opened or invested in a restaurant, but this doesn't seem to be it.
Here's another restaurant (or more likely a bar) that we spotted, this time in Downtown San Diego: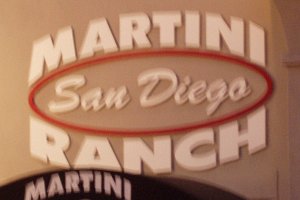 This was Friday night with Sean, when we were wandering around the Gaslamp District and environs looking for a place to eat. We found ourselves wondering… was this a martini made with Ranch dressing? A place where martinis grazed and rustlers had to watch out for stampedes? Did they serve a crispy ranch martini with bacon?
Actually, "Grand Admiral" Sean should take the credit for the next one: I don't remember if it was this year's con or a past one, but he was on one of the escalators with Timothy Zahn, who remarked that the view always reminded him of the view inside the Death Star cannon. Inspired, I checked out that particular escalator, and Zahn's right: it does look like the Death Star cannon!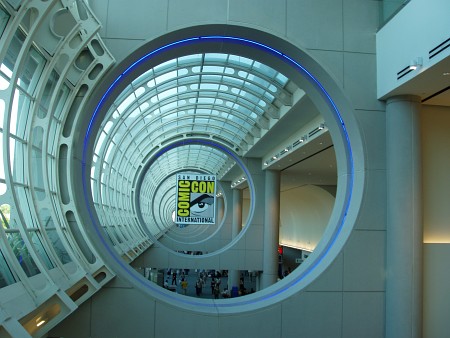 And, in closing, an image from our hotel room this morning. It seems that Salvador Dali had somehow gotten into our room and transformed our soap: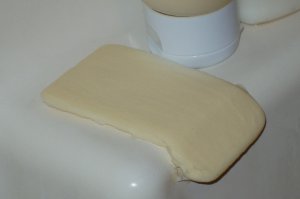 (Continued in Volume 2.)