Wizard World LA 2008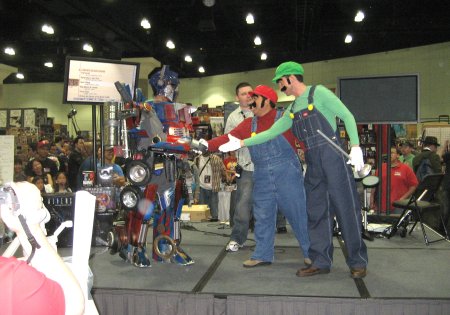 Finalists: Optimus Prime shakes hands with Mario and Luigi.
The Mario Bros. won, which I though was a shame considering how elaborate the Optimus Prime costume was.
Costume Contest
Los Angeles, California
Saturday, 15 March 2008

Photos ©2008 Kelson Vibber. Taken at Wizard World Los Angeles 2008.