San Diego Comic-Con 2007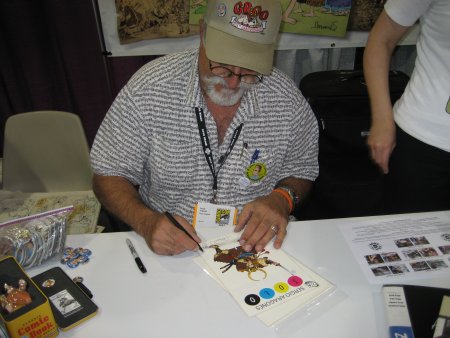 Sergio Aragonés signs

Solo

.

He asked me if I'd had a chance to read it. I guess people were suddenly snapping it up because of the

Groo

anniversary (not to mention him drawing the cover of the program). I told him I'd read it when it first came out. (See

Fighting Irish

and

Artist Encounters

.)

Convention Celebrities
San Diego, California
Thursday, 26 July 2007, 11:19

Photos ©2007 Kelson Vibber and Katherine Foreman. Taken at Comic-Con International 2007 in San Diego, CA.