San Diego Comic-Con 2007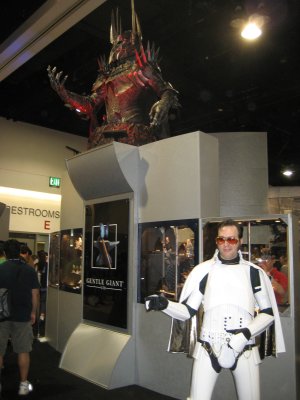 Stormtrooper Elvis and Sauron statue. Compare the positions of their arms.

(Previously

sighted in 2005

—and he has

his own website

!)

Convention Sightseeing & Costumes/Cosplay
San Diego, California
Friday, 27 July 2007, 12:07

Photos ©2007 Kelson Vibber and Katherine Foreman. Taken at Comic-Con International 2007 in San Diego, CA.