San Diego Comic-Con 2007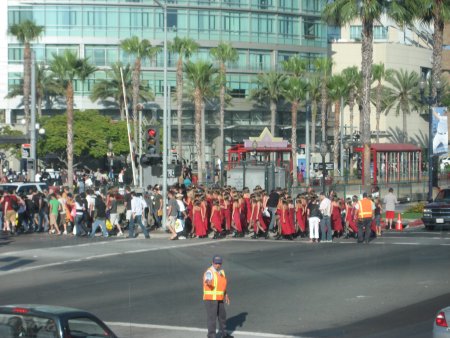 30+ women in identical red dresses cross the street at the Gaslamp trolley station.

Possibly connected

to the

Resident Evil

panel.

Convention Sightseeing
San Diego, California
Saturday, 28 July 2007, 18:05

Photos ©2007 Kelson Vibber and Katherine Foreman. Taken at Comic-Con International 2007 in San Diego, CA.