Found on a corner in Buena Park: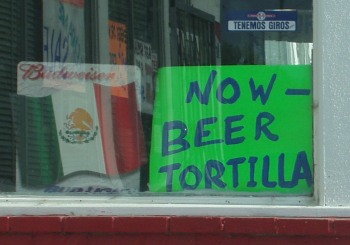 I don't know about you, but I think I'd need one of those Sam Adams Smoothies before I ate a beer tortilla.
Then there was this truck parked across the street: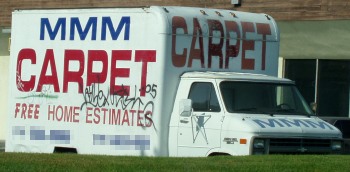 Now, primed with the beer tortillas, what comes to mind? <Homer Simpson voice>: "Mmm… carpet!" And from there, it's a short leap to…well, licking carpet. At this point, whether you get the joke should tell you how dirty your mind is. Update: It looks like we're not the only ones to find this funny.