Back in October, shortly before the Santiago Fire, I went sightseeing in the Tustin Foothills and snapped a picture of Peters Canyon, the hills behind it, and Saddleback in the background. A month later, I took a picture of the same view after the fire and posted the two as a before and after comparison.
Well, we've had several months of normal (for SoCal) rain, and the hills have turned green. Mostly. It's clear that the scars from the fire are going to take at least another season to heal. The last couple of days have been very clear, so I went back to the same spot to take a "four months later" photo.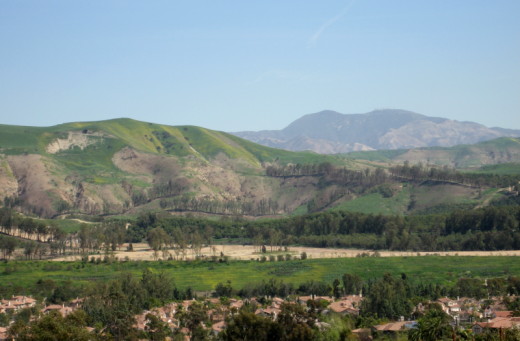 March 10, 2008. Click for a larger version
Now compare it to the November (post-fire) and October (pre-fire) photos: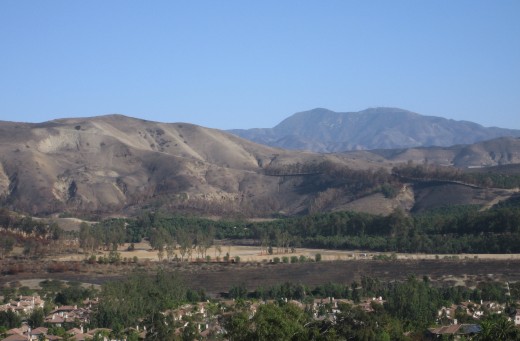 November 24, 2007. Click for a larger version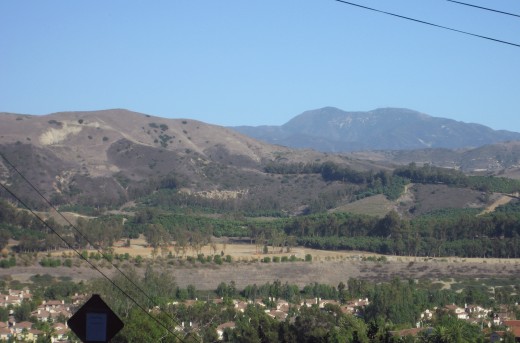 October 6, 2007. Click for a larger version
I'm 99% certain that this section of hills normally turns completely green in winter. The San Joaquin Hills to the southwest (not visible here) certainly have. All along the area that burned last fall, there are gaps in the vegetation. Interestingly, it looks like the empty patches today line up well with the darker areas that I took for scrub back in October. Maybe grass doesn't grow well in those areas because of the soil or slope, and it just takes longer for the other ground cover to come back?