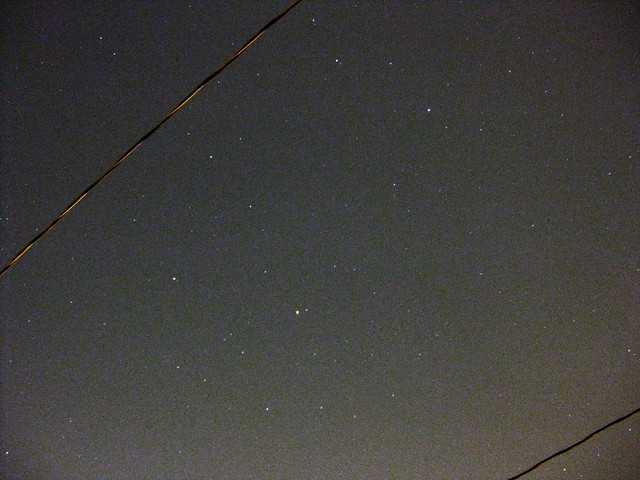 I figured I'd try spotting Comet Lulin from my back yard. I found Leo and Saturn easily enough, but just couldn't see anything that looked like a comet. It should be a little to the right of Saturn, going by Sky & Telescope's chart.
Too much light pollution, I guess. And unlike the Bad Astronomer, I didn't have any binoculars to try a closer look.
On the plus side, I did spot a meteor out of the corner of my eye, off to the left of this field.
Figuring the camera might pick up something I missed, I took a few long exposure shots, running 15 seconds with the equivalent of ISO 1600. There's a dot next to Saturn, but I'm not sure if it's the comet or a star.
I'll have to try again in San Simeon. Light should be much less of a problem, though clouds might be an issue.