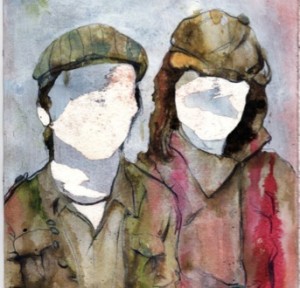 The Paper Raincoat opened for Vienna Teng when we saw her at the Roxy back in April. I liked them enough to not only buy their EP, Safe in the Sound, at the concert, but sign up for their mailing list. "Brooklyn Blues" kind of reminds me of Fountains of Wayne in their quieter moments, like "Valley Winter Song," and "Sympathetic Vibrations" gets stuck in my head on a regular basis. I'm not sure how to classify the style (modern folk rock?), but Katie compares them to Guster.
Now the band has a full album coming out.
Better yet, the preorder page is offering a free song, "Right Angles," in MP3 format. I've only listened to it once (I've been playing the new Vertical Horizon album), but I like the sound and there's some nice wordplay in there. (There's some nice wordplay in Burning the Days, too, actually.)
And hey, it's free!