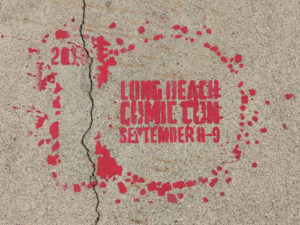 Back in 2009, I attended the first-ever Long Beach Comic-Con, an event that filled the void left when Wizard World cancelled WWLA at the last minute. I had a good time, and it had a lot of support from the industry, but I wondered how long it would last.
Ten years on, LBCC is still going strong! It's small compared to WonderCon or SDCC, but it continues to be much more focused on comics and art than most "comic cons." Artists' Alley is still the central focus of the main floor, with an outer edge made up of small press, comics and collectibles dealers, a wrestling ring, fan groups, Space Expo, and celebrity signing areas.
(If you're in a hurry and just want the photos, head over to Flickr for the full set.)
Family Trip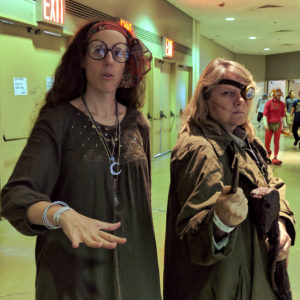 All three of us attended on Saturday. Katie debuted her Professor Trelawney cosplay, explored, and caught a panel on the science of Black Panther.
I spent most of the afternoon taking J. around. We picked up a few toys, played video games (he found the customization screen on a fighting game right away, and spent the time experimenting), and several rounds of laser tag. The Long Beach Public Library also had a great area for kids, with crafts, a 3D printing demo, a photo area and a floor maze.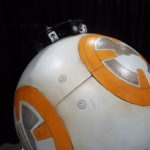 And as always, he was fascinated by the home-made remote control droids! He kept asking to be able to drive one, and they kept turning him down, but the owner of a BB-8 had taken some components out earlier in the day and was willing to let him press buttons and connect pieces as long as he was careful.
On Sunday I came back solo. I bought some discount books, some art cards and a print. (I have no idea where I'll put it, but it's awesome.) Caught a panel with Marv Wolfman and Christopher Priest talking about their careers as writers and editors.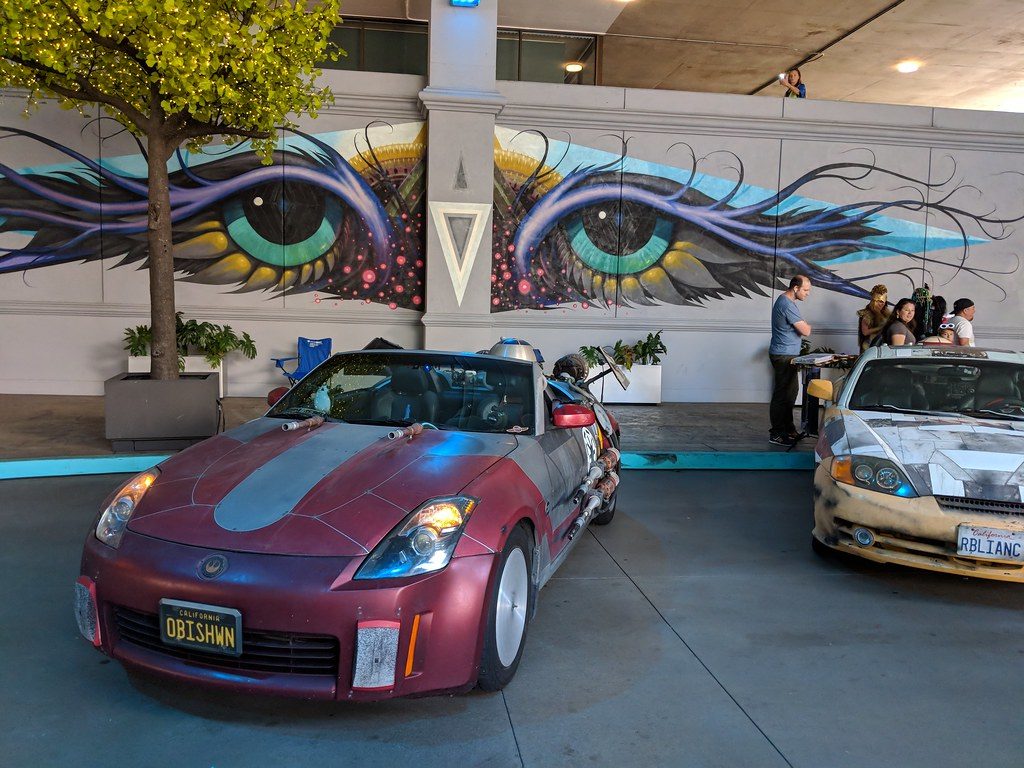 Location and Logistics
Because there were other conventions using the Arena entrance and the main lobby entrance, LBCC was stuck with two sets of doors underneath the theater. That might sound out of the way, but it turned out to be great because when the security line got long, it was in the shade! And it never got as long as it did last year. I think it was a mix of the convention knowing what was involved, and the attendees knowing to expect it, that made it run more smoothly.
On the downside, there was no lobby-con. The Cosplay Corner on the main floor was too much like a corral to be an open gathering spot, the fountain didn't have the steps and seating that Anaheim's does, the main entrance was too shady, and so on. Photo ops were spread all over the convention.
Food was also very spread out. A few counters in the main hall. A lounge with a severely restricted menu (just four items!) off the lobby. Some food trucks in the shade literally underneath the terrace. (But again: shade! It was a warm, sunny weekend, and I wouldn't have wanted to stand out in the sun waiting 30 minutes or longer for lunch. I've done that. I'd prefer not to.) And of course you could walk over to the Pike shopping center, something which was more practical this year with the security screening streamlined.
There's a lot of construction going on in the area: New condos or apartments over by the Pike, a new walking path that connects the front of the convention center to the terrace, another building going up next to that path. Lots of roads and walkways were constricted by fences or plywood.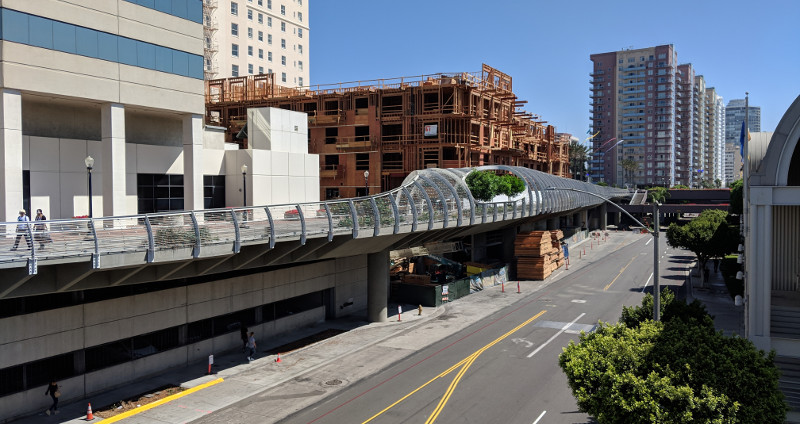 So there you have it: The tenth year of Long Beach Comic Con! Still recommended, and I'm kind of kicking myself for not picking up the lifetime membership way back when, but hey…
Oh, and check out my full photo gallery on Flickr!
See Also: Convention Photos & Write-Ups