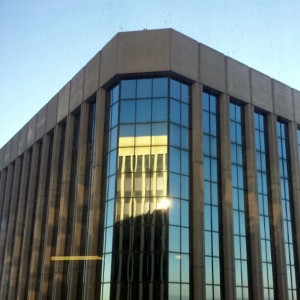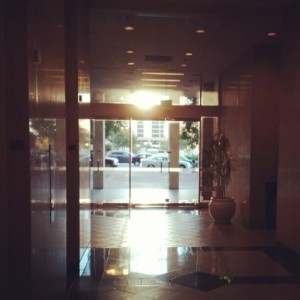 Monday afternoon I noticed the sun was still shining into my office window. This was a bit odd since my window looks out at another building, and the sun had already sunk behind it.
I looked, and it was reflecting off the building I was in, then reflecting off the building across the way.
Later that evening, I stepped out of the elevator to the sight of sunlight streaming into the lobby from the east.
Wait, east? At sunset?
You guessed it. Once again, it was reflecting off another building.
This part of Los Angeles is built on a North/South and East/West grid, and with the autumnal equinox approaching, it's lining up just about perfectly with the shiny reflective buildings.
It also aligns perfectly with the mirrors in my car when I'm driving east at sunset. The triple sun is almost worse than driving straight at it.
It's no Manhattanhenge, but it's still interesting. One of these days I'll look up the grid alignment for downtown LA (it's diagonal) and try to recapture a moment from a few years ago, when I was in exactly the right spot for the sunset to light up all the towers bright orange. That was awesome