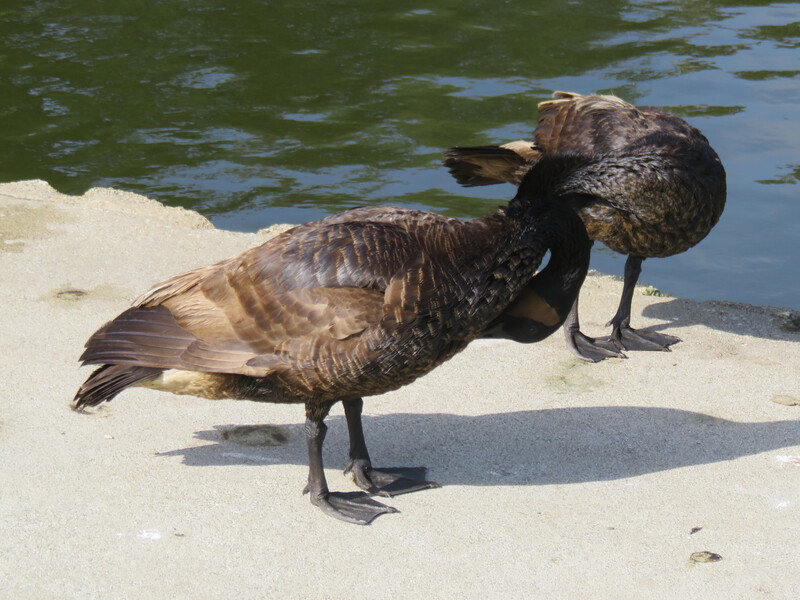 Grooming geese: Nature's panorama fail.
Seriously, though, I was determined to get some decent photos of these two geese because they are unusual. They're clearly Canada Geese in terms of body shape and the pattern of markings. But every other goose of this type that I've seen has had white patches on the sides of the head, not brown patches, and lighter colored wings.
I uploaded the photos to iNaturalist, and since iNat's AI didn't have any better suggestions for species, I tagged them with the Branta genus. (Observations: one goose and another goose.) Someone who knows more about geese than I do suggested they might be hybrids, or they might be Canada Geese with a mutation.
I'll have to keep an eye out for this pair the next time I'm there. I know a lot of the waterfowl use it as a migration stop, but I'm pretty sure some of the ducks and geese live there year-round.