Google has a new camera mode on its Pixel phones called Night Sight, for handling low-light conditions. The short version is that instead of taking a long exposure, it takes a series of short exposures and stacks them to avoid motion blur from hand movements (plus a lot of additional processing). The long version is fascinating.
My Pixel 2 already takes better low-light photos than I would have expected, but I couldn't wait to try out the new feature when I learned about it. When the updated Camera app finally hit the Play Store, I had to give it a try.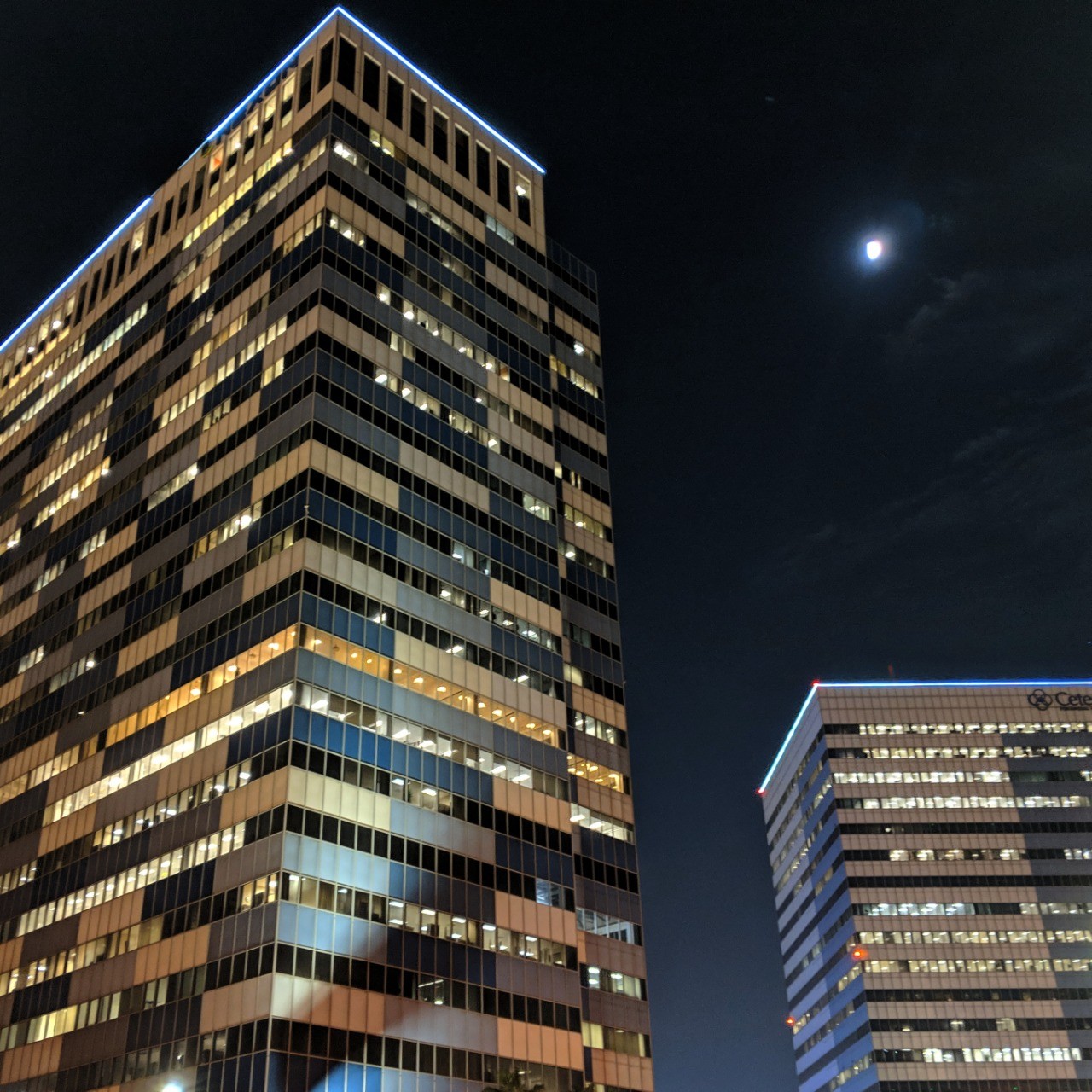 This is adjusted slightly to keep the colors from being too light. And it actually isn't the best example, as it turns out the nighttime city scene already has enough light for the existing HDR+ mode. I'm going to have to try it on some darker scenes somewhere, but it's still pretty cool. After the cut I'm posting a version with the phone's regular mode, and the unaltered Night Sight photo. You can see they're pretty close, but the Night Sight version picks up a bit more of the color, and it's a little brighter.