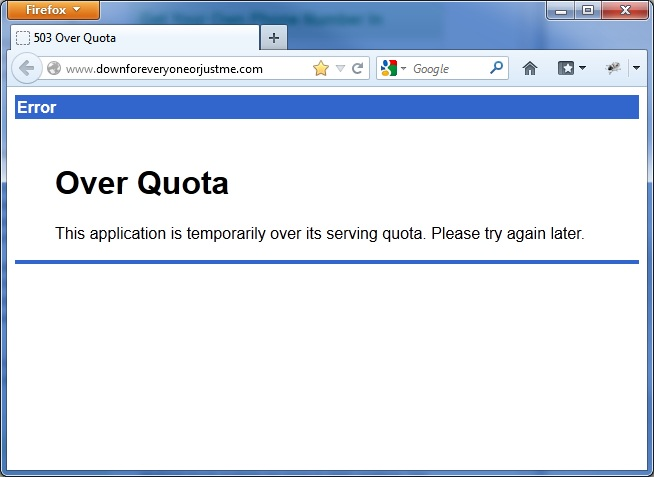 Wow. The GoDaddy outage took down downforeveryoneorjustme.com.
Indirectly, of course, but still…
The SANS Internet Storm center, which has found itself dealing with the fallout on the Internet from a quite literal storm, is reporting that a vulnerability in Dameware (apparently a remote admin system for Windows) is being exploited. Ordinarily the solution would be to tell people to download the update… but the Dameware website is in New Orleans. Fortunately, the UK-based site is up.
Not everyone in New Orleans has gone offline. Netcraft reports that domain registrar DirectNIC has held on through Katrina and its aftermath. Being located 11 floors up in an area that hasn't flooded yet probably helps. That, and having three weeks' worth of backup power.