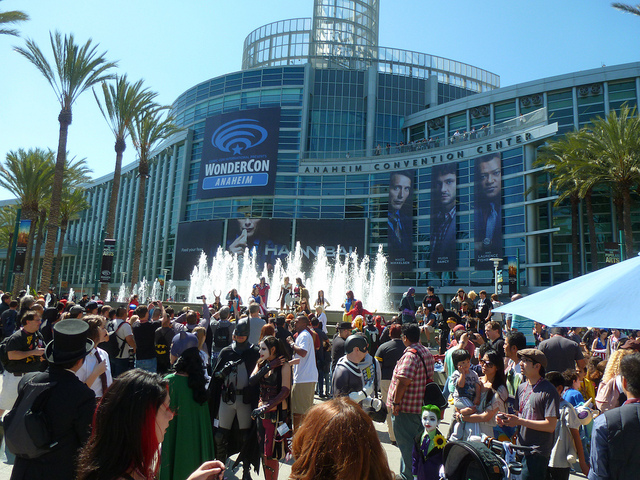 WonderCon 2013 returned to Anaheim after last year's experiment, and the event felt more solid this year. As much as I hope they'll be able to return to San Francisco, they've shown that they can put on a really good convention in Anaheim as well.
The Anaheim Venue
Since last year, the Anaheim Convention Center has replaced a long driveway between hotels with an extended pedestrian area, with fountains at either end. This turned out to be fantastic for the convention, because it gave people a place to hang out, visit, hold photo shoots, and more. This was also where five food trucks set up shop to handle the lunch rush, which added not just supply but more variety. Compare to San Diego, where most exits from the convention center make you cross a driveway, a major street, and two sets of railroad tracks, one for freight and one for the trolley, before you get to any sort of open space, and even that has been co-opted by off-site events.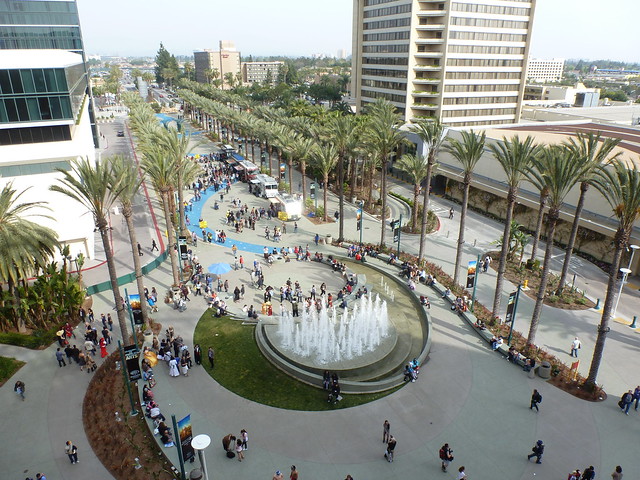 Another difference from San Diego: The sections of the main hall are separated by permanent walls, including the food courts…and as I discovered on Friday, an atrium. That atrium was a bit of a shock the first time I walked into it, because it gave me an overwhelming sense of deja vu, like I'd just walked out of WonderCon 2013 and into WorldCon 1996. I could swear it's left over from before the major remodeling they did in the late 1990s.