Here's a picture of last Wednesday's sunset (September 14) as seen from the 405 in Irvine.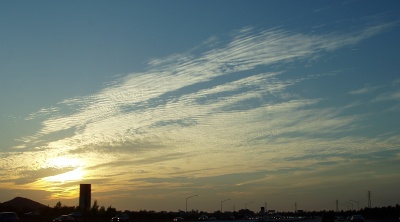 The photo links to a larger copy.
And no, I wasn't trying to get the "monolith" in there. I don't remember exactly where this was, so I'm not even sure what the sign is for.