I walked out the front door last night around 5:50 to pick up the mail, and immediately walked back in to get the camera, because this is what I saw: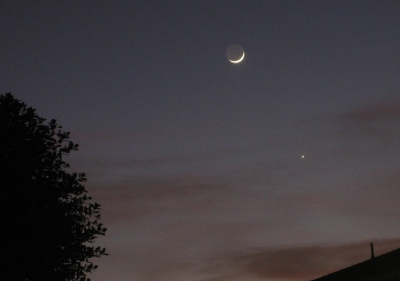 My parents gave me a flexible mini-tripod for Christmas, and it proved very helpful here, as there was nowhere flat where I could set the camera and still get a good view. I ended up coiling it around a stair railing, which held the camera in place long enough to get a decent exposure.
I seriously thought about pulling my SLR camera out of the closet and seeing whether I had any film for it, but ultimately decided against it.