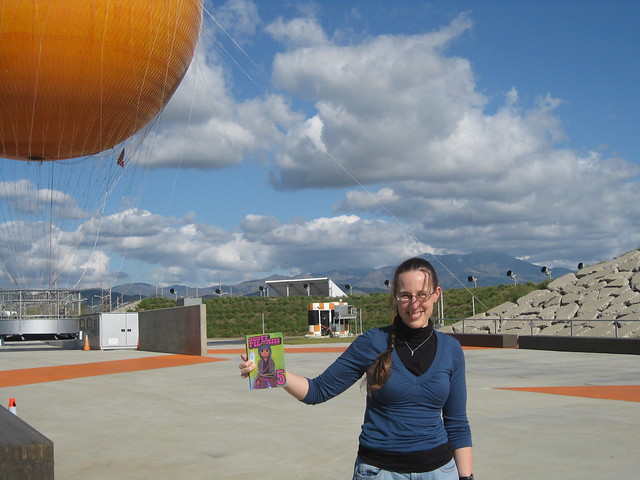 We went out to the "Great Park" yesterday to see if we could go up in the balloon. It turned out to be completely booked for the day (there was some big ice skating event going on) but we got in some photos on the ground, including a couple of pics with our copy of Scott Pilgrim 5 to submit to the Not In New York Contest.
[Edited to add]: Brian Lee O'Malley was at New York Comic-Con during the release and asked fans who weren't in New York to submit photos of themselves with their copies of the new book at some local landmark. IIRC winners got a T-shirt or something similar.
More photos: OC Balloon set on Flickr.