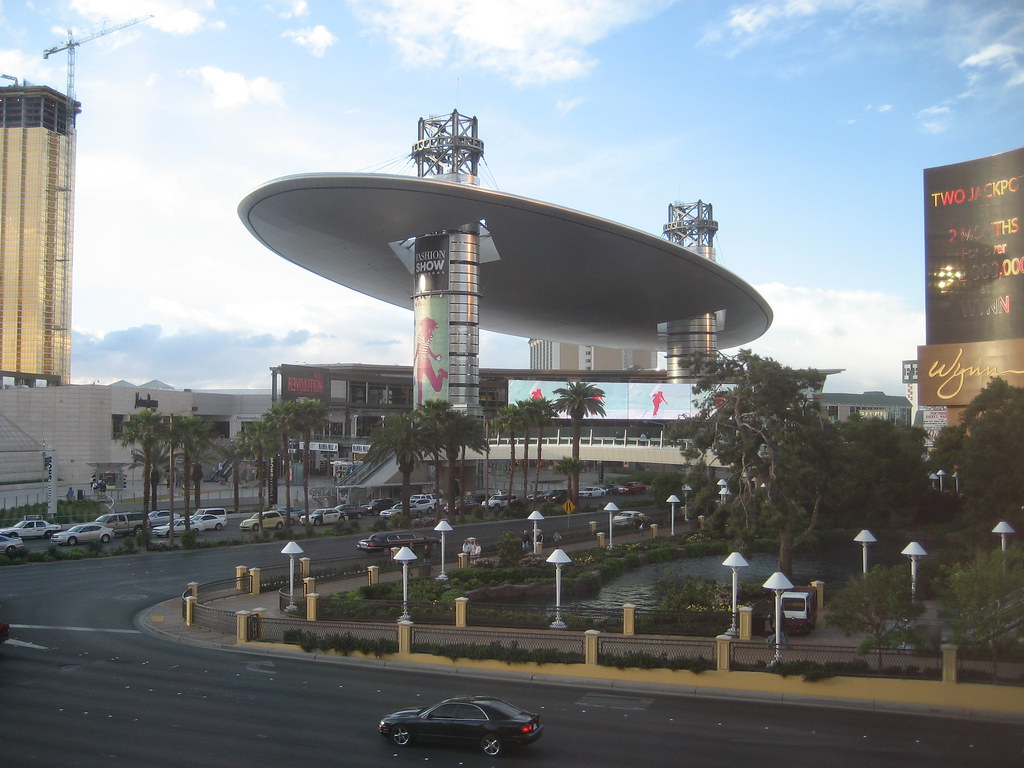 I've been posting old photos to Flickr lately, including some shots from a couple of trips to Las Vegas.
Like this shot of the Flying Saucer Mall — excuse me, the Fashion Show Mall. (I got the initials right!)
Seriously, doesn't that view just say, "The visitors have landed?"
Maybe they'll want some Alien Fresh Jerky.