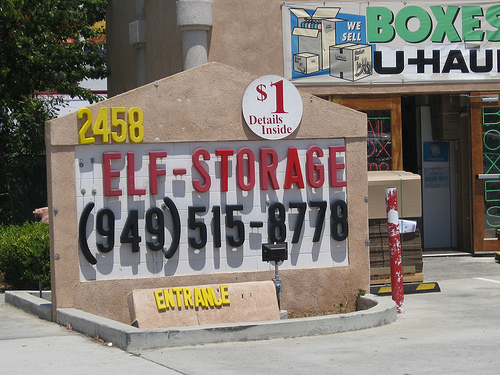 ELF STORAGE, originally uploaded by conradh.
A decade ago, Katie saw a self storage place with the first S missing from the sign. She didn't get a picture, and has been looking for another sign with the same failing ever since.
Last summer we spotted a sign with the S broken. It turns out that the S eventually did fall off the rest of the way.