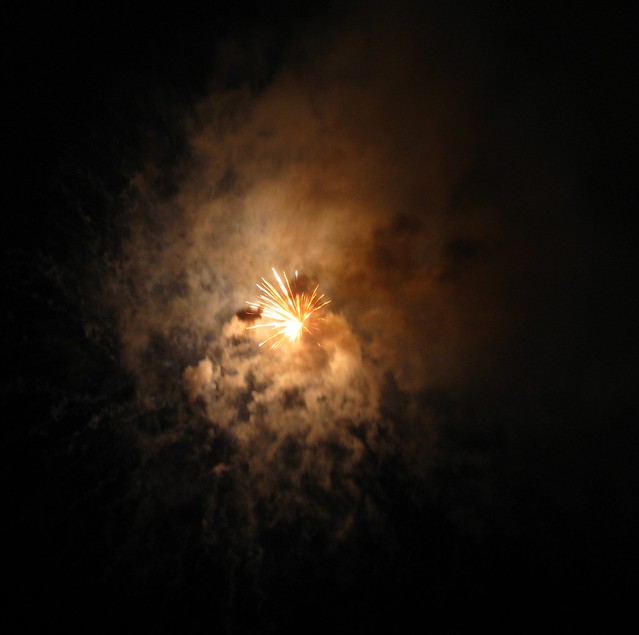 We went to Laguna Beach last night for the fireworks display, starting with dinner at Ocean Avenue and moving down to the beach at sunset. They shoot the fireworks out over the bluffs, making the beach a prime viewing spot. We could also see the fireworks from Dana Point and Newport Beach lighting up the cloud layer.
It was crowded as usual, and I managed to get my legs soaked when I was standing out where I thought I was safe from the waves, but even with the cloud cover and offshore breeze it wasn't too cold after nightfall. (Yes, it cools down at night even in July next to the ocean.)
Last year I experimented with the fireworks setting on my camera. This year I just braced it, pointed it roughly in the right direction, and hit the button every once in a while and just watched the show. I ended up with about a dozen photos worth sharing.
Afterward we stopped at Dolce Gelato for ice cream, where I learned that cookies and cream does not always mean Oreo or chocolate wafers (they make theirs with Italian crostatas), but plain cream gelato goes really well with berry sorbet!