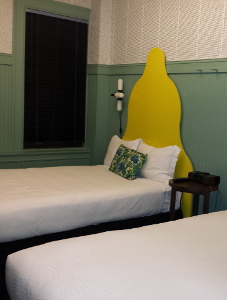 Maneuvering around toys on the living room after four days by myself in a hotel got me thinking about clutter. Traveling forces you to pare down your belongings for the duration of the trip. What fits in the suitcase. What's easy to pack up again (if you're going to more than one place). But it's really an illusion enabled by two things:
At the end of the trip, you go back to your life. Anything you leave behind is merely deferred, not eliminated. Which is good, because even if you have extra stuff, you probably don't want to be reduced all the way to a suitcase for real.
The travel economy enables you to skip a lot of things that you'd otherwise need supplies (and time) for: cooking, cleaning, repairs, etc.
Yeah, it feels like you're simplifying your living situation for a few days…but that's because you're paying for someone else to do all the maintenance work.