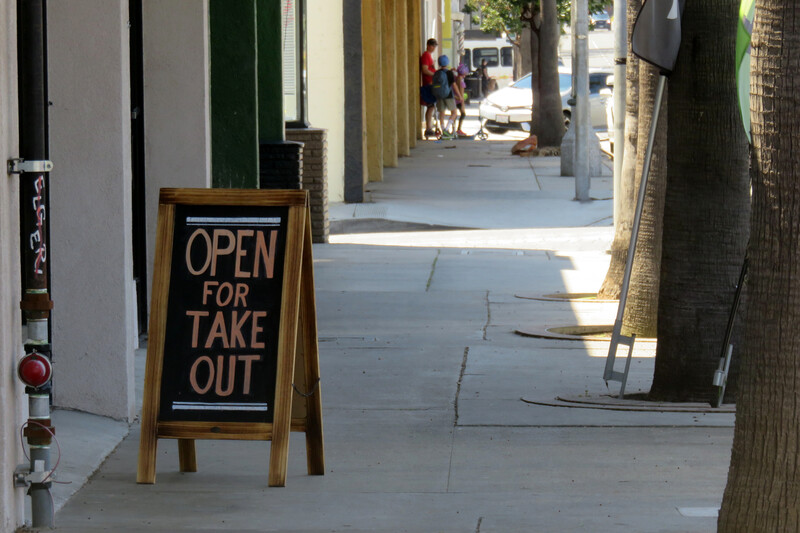 I've been seeing a lot of these signs in front of restaurants when I go walking in the neighborhood. Most restaurants in the area seem to be trying to keep going as all-takeout/delivery, at least for now. A couple of small chains have closed some locations and are continuing to operate take-out from others. The county "Safer at Home" order has been extended through May 15, so I guess we'll see how many places can weather that long.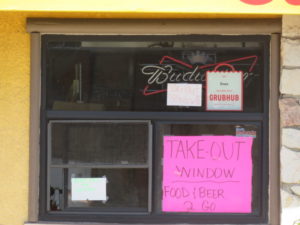 Though I've got to say, I'm still not used to restaurants being able to offer beer to go.
Most people have been really good at maintaining social distancing while out. The group in the distance seemed to all be one family.
Except for runners. Runners passing me from behind, where I can't see them to move out of the way myself, have a 50/50 track record of detouring around vs. just zooming past me at a distance of a foot. Maybe they think they can outrun the virus, but if they're the ones who have it (asymptomatic or pre-symptomatic), it certainly doesn't help the people they're rushing past.