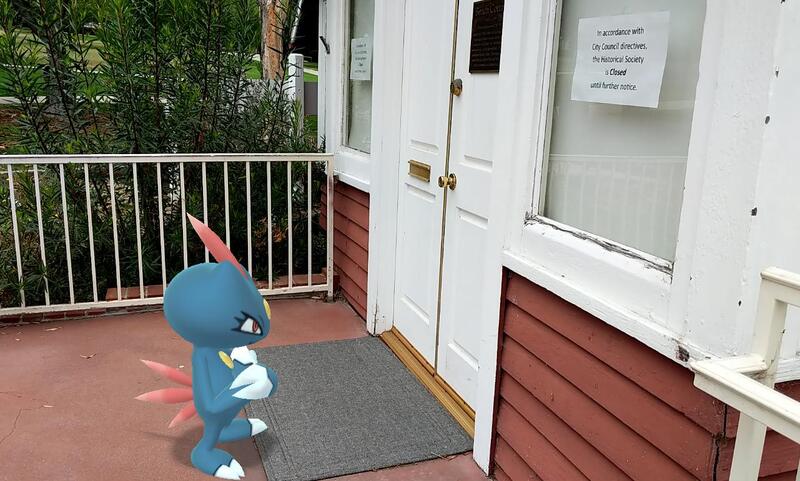 Sneasel is disappointed that the museum is closed.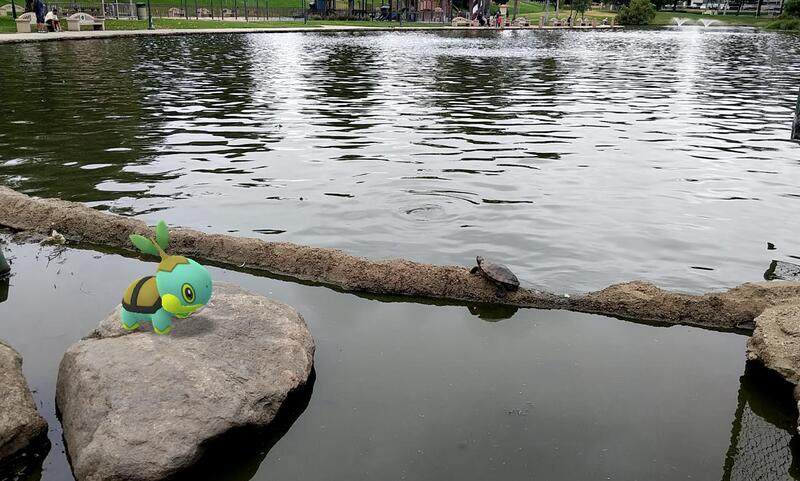 Turtwig has found a new friend.
(I had such a hard time trying to get it to face the right direction, which is why it's still a little bit off. At least I didn't need to worry about the real turtle wandering away while I set up the shot.)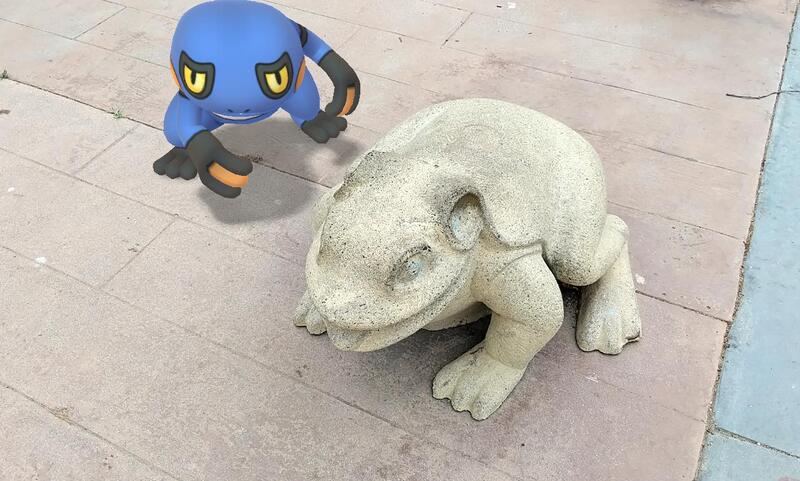 I don't have a clever caption for this one, but thought it was cool that I caught the Croagunk right there while trying to decide what to do with the frog statue.
Incidentally, the frog statue is a Pokestop. And so is the historical cabin in the Sneasel picture.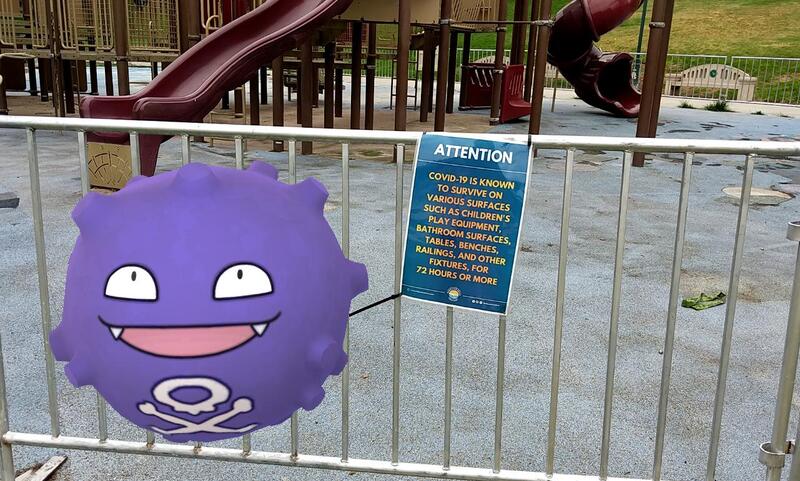 I think Koffing is supposed to look like a magnified grain of dust or pollen…but it looks an awful lot like a coronavirus, too.