From this afternoon's walk along the greenbelt: About as many monarch butterflies in one photo than I've seen in the last few years!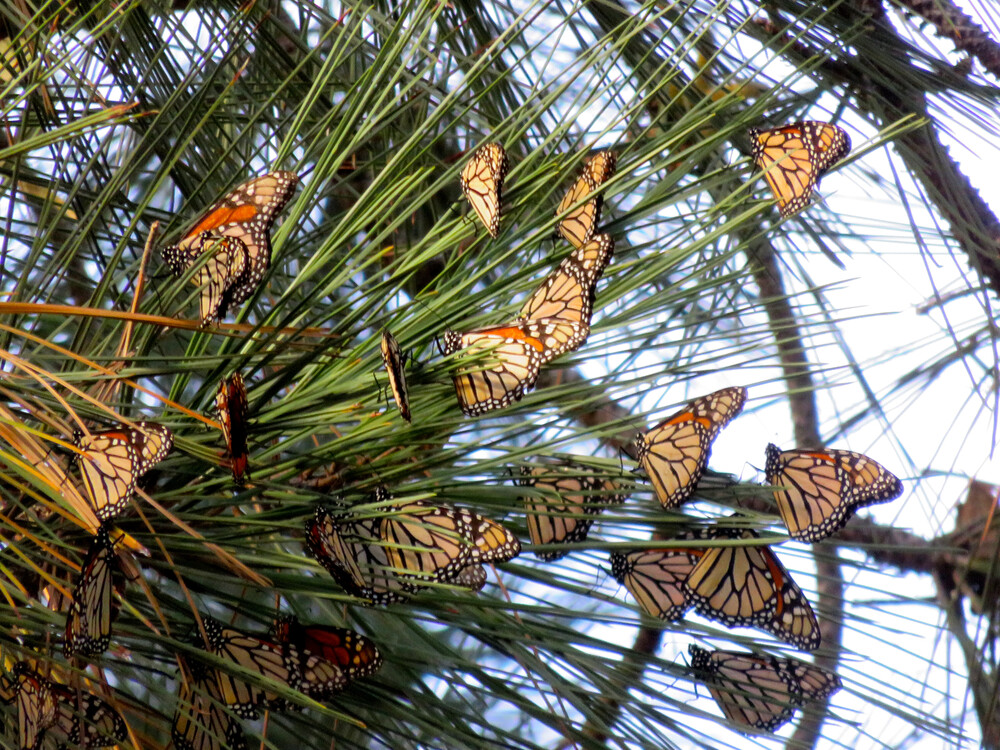 There were a whole bunch of them clustered on a pine branch above the path. I wouldn't have even seen them, but other people out walking had stopped to check them out.
I was just reading that this year's overwintering monarch count is up to over 200,000 – a huge improvement over last year's count of, I kid you not, 1,914. Though still not up to the millions that were regularly seen as recently as the 1990s. That article lists ways you can help the iconic species rebound, or you can follow the Xerces Society's Monarch Call to Action.