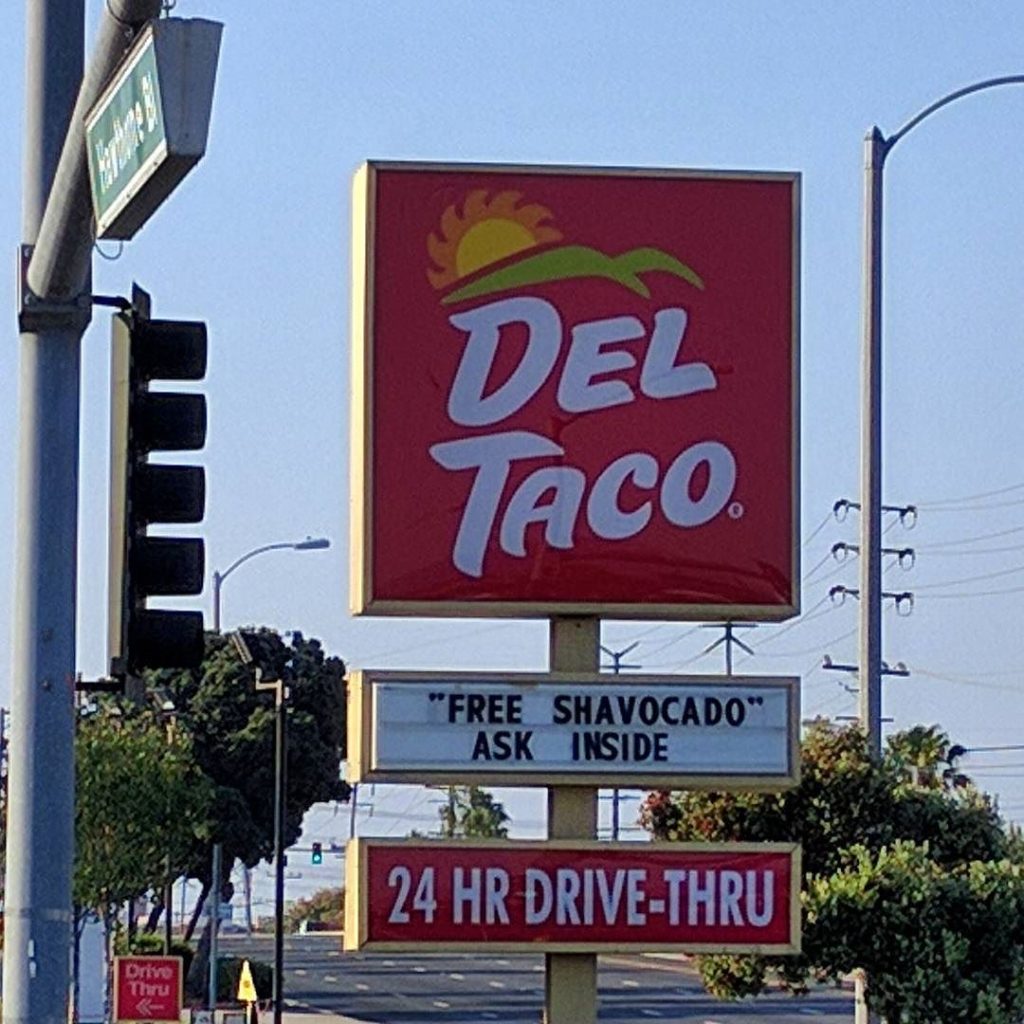 This sign used to say FRESH AVOCADO. But for several years, it's said something more like FRE SH AVOCA DO. I'm not 100% certain, but I think they may have actually moved the SH further from FRE and toward AVOCADO a few times…and now they've finally just added another E.
After I posted it to Instagram, a friend on Tumblr pointed out that the #Free Shavocado tag already exists. I found a short video of the sign in its "FRE SH AVOCA DO" state, narrated by someone giggling and saying, "Come to Del Taco! They have free sha-VA-ca-doo!" Even funnier: The restaurant updated the corporate sign between then and now without correcting the spacing.
Or maybe that's when they decided to "fix" the spelling instead!