Now this is cool: Image Comics will be releasing a graphic novel anthology with stories based on Tori Amos songs next summer! And Colleen Doran is illustrating one of the stories! (Her blog is where I heard about it.)
We went to Tori's concert on Saturday at the Grove of Anaheim. The standing-room show was good, though there were some snafus getting to it, made worse by the fact that they opened the doors about 45 minutes late. So late, in fact, that they gave up on security checks and just started letting people in. By the time it started moving, the line snaked all the way along the side of the theater and down at least one side of the (rather spacious) parking lot.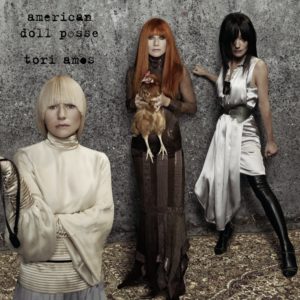 Her current album, American Doll Posse, is based around a fictional quintet of singer/songwriters, each based on a different facet of her personality, and she performed as three different personas: Pip, Santa (no relation), and Tori. Which should have been more fun, but there was just a bit too much self-parody in the performance.
She brought a band again, which I think helps keep her from the slow-everything-down tendency she showed on the Originial Sinsuality tour (Katie calls it "elf disease," after the way the elves of Lothlorien speak in the Lord of the Rings movies). Except for an endless vamp at the end of "Waitress," this concert moved much more than the last two we'd seen.
It was good to hear stuff from Choirgirl Hotel again. It's been notably missing from the last few concerts we've been to. And there was a surprising amount of stuff from her first two albums as well. (Full set list at Undented.)
I've seen Tori in concert 6 times: Once in 1999 at Irvine Meadows, when she toured on a double bill with Alanis Morissette, twice on the Scarlet's Walk tour from 2002-2003 (Universal Amphitheater & the Pond), twice on the Original Sinsuality tour in 2005 (Royce Hall & the Greek), and this show at the Grove. My favorite was the Scarlet's Walk tour. I reviewed the Universal show during the first few months of this blog, though I don't seem to have written anything about the one at the Pond.
Update: The Beat has more on the comic project, including a title, Comic Book Tattoo and additional contributors.