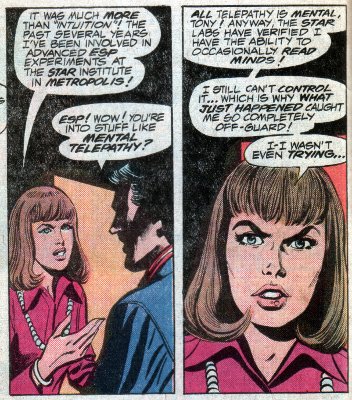 I've always been annoyed by the phrase "mental telepathy." It's just redundant, like "big giant" or "fast speedster." Is there any such thing as non-mental telepathy?
So it was nice to see someone taken to task in this panel from a Flash story in Adventure Comics #459…all the way back in 1978!
The characters pictured are two of Barry Allen's high school classmates at their fifteen-year reunion. The woman, Rachel has just picked up that one of their classmates is the Flash.
Hijinks ensue.