We finally got the whole family out to this year's Long Beach Comic Con on Saturday! That was the plan last year, but Katie and J. both got sick.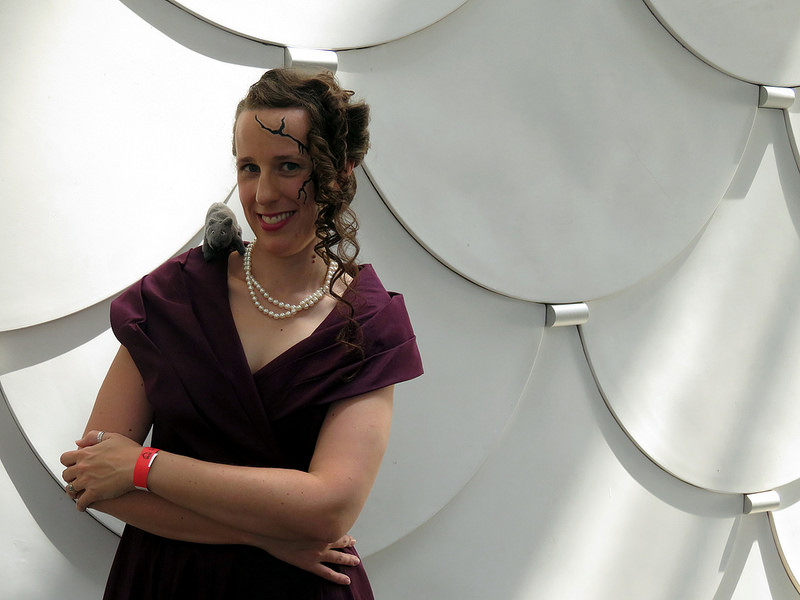 Katie brought her Whitney Frost cosplay and managed to find not only an Agent Carter, but another Whitney Frost!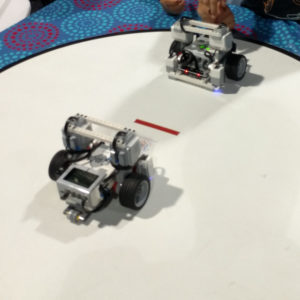 At 6½, J. wanted to spend the whole afternoon at a LEGO club's booth, though we also managed to do a round of laser tag and check out some of the robots and telescopes at the space exploration area. He was in a very hands-on mood all afternoon, which was OK in some booths, but not in others (like the demo of the automatic embroidering machines).
I didn't get to do much exploring myself, but I figured I'd make up for it on Sunday.
The con was back at the front entrance and lobby this year, so Lobby Con was back as well. Artist's Alley continues to be the biggest part of the main floor. Space Expo had some cool stuff, and I think the Cosplay Corner was bigger than last year, and of course there were the usual small press, fan groups, and lots of vendors.