We finally got the whole family out to this year's Long Beach Comic Con on Saturday! That was the plan last year, but Katie and J. both got sick.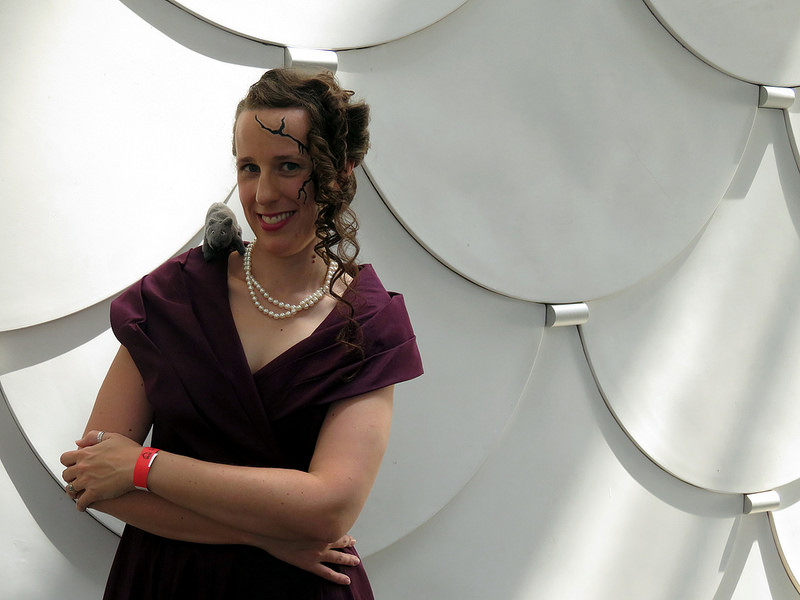 Katie brought her Whitney Frost cosplay and managed to find not only an Agent Carter, but another Whitney Frost!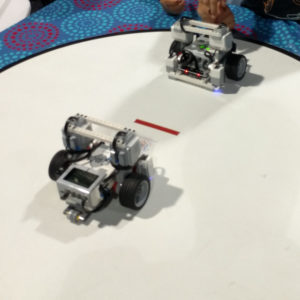 At 6½, J. wanted to spend the whole afternoon at a LEGO club's booth, though we also managed to do a round of laser tag and check out some of the robots and telescopes at the space exploration area. He was in a very hands-on mood all afternoon, which was OK in some booths, but not in others (like the demo of the automatic embroidering machines).
I didn't get to do much exploring myself, but I figured I'd make up for it on Sunday.
The con was back at the front entrance and lobby this year, so Lobby Con was back as well. Artist's Alley continues to be the biggest part of the main floor. Space Expo had some cool stuff, and I think the Cosplay Corner was bigger than last year, and of course there were the usual small press, fan groups, and lots of vendors.
The new security screening (I assume in response to the Phoenix Comicon gunman back in May) was a major bottleneck, putting everyone in a loooong line out in the sun in the middle of a heat wave, and that line was still super-long two hours after the floor opened. We didn't dare leave for lunch or even just to take a walk until we knew we weren't going to have to stand in that line again.
At the end of the day, we walked across the street to Islands for dinner. Even if it took a while to get a table, it would take just as long to drive somewhere closer to home…plus we'd have to either explain the costume effects makeup, or take even more time to clean it off.
Unfortunately we didn't manage to come back on Sunday due to illness. (What is it with this con and getting sick?) All of us had more stuff we wanted to check out, and we were going to be prepared for the screening line this time. Katie was planning on bringing a new Kara Danvers outfit that would have been better for the hot weather than the one she wore at WonderCon. But it didn't work out. Next time…
Check out our photo album on Flickr!
See Also: Convention Photos & Write-Ups