When we arrived in Hawaii, I posted this photo taken from our hotel room balcony: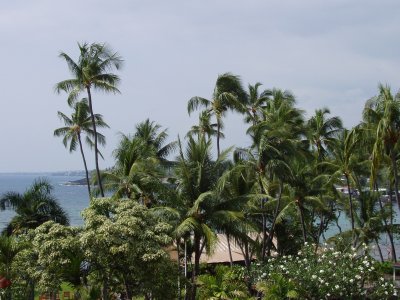 What I didn't mention was that that shot was carefully cropped. The view really looked like this: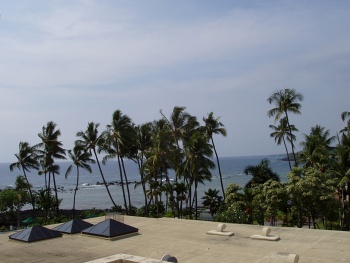 Well, hey, we got the cheap rooms, so you kind of expect that. Still, there was a lot to see right on the hotel grounds. First of all, we stayed at the Outrigger Keauhou Beach Resort south of Kailua-Kona. Outrigger had recently taken over the hotel, and they were in the midst of remodeling. They had to block off part of the parking lot for a couple of days in order to bring in a crane and replace the air conditioner. So I expect any review of the facilities themselves is going to be outdated within a couple of months.
The hotel grounds include a couple of heiau ruins, some tide pools, and a small garden area. Continue reading →