Two views of Katie's mousepad: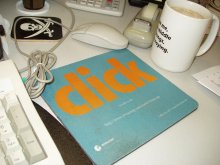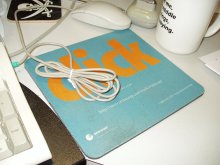 I don't think that second view is quite what they had in mind…
No more Microsoft mice. At least not optical ones.
The one I picked up a few months ago (with the ridiculous manual) has managed to skip with every mousepad I've tried, even those specifically designed for optical mice. It only works well when placed directly on the desk.