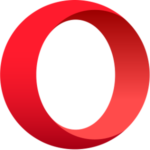 The reporting is a bit confusing, but it looks like the Opera web browser has been sold to a Chinese consortium. The group wanted to buy the Norwegian company outright, but the bid failed, and they fell back to an alternate deal.
The following business units of Opera will be included in the Transaction:

· Mobile Browser, including Operator Co-brand solutions
· Desktop Browser
· Performance and Privacy Apps
· Opera's technology licensing business outside of Opera TV
· Opera's 29.09% ownership in the Chinese joint venture nHorizon

The Consumer Business will be reorganized into a separate company structure. For
clarity, the following businesses are not included in the Consumer Business or
the Transaction:

· Opera Mediaworks
· Opera Apps & Games (including Bemobi)
· Opera TV
It's a shame to see Opera broken up and dispersed…but in a way, that already happened years ago. When they switched to WebKit in 2013, they lost what made them unique and (IMO) valuable: They'd been a solid third-party (well, fourth-party) that helped keep the web from collapsing back into a monopoly. Within a year the community portal was gone as well.
Since then I've only bothered with the desktop browser occasionally when I need to test multiple sessions at once. I used to keep a copy on my phone for times when I was stuck on a slow connection, but these days the cell network in my area is a lot faster. When it gets slow, it's also unstable, so compression doesn't help much.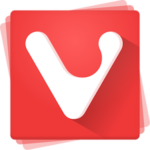 I think I will check out Vivaldi again, though. Founded in part by Opera co-founder Jon von Tetzchner, it started as a new home for the Opera community. When I first checked out their browser, it was a really rough preview, but it's at 1.2 now. While it's using Blink as the rendering engine, they seem to be trying to innovate through the UI instead, with a heavy emphasis on customizing everything.