OK, the last set of photos were nice scenic pictures. This set is stuff that looked interesting.
First, several from the Foster Botanical Gardens in Honolulu.
The Cannonball Tree. If the sign, "Caution: Watch out for falling cannonballs," wasn't enough, the look of this tree covered in coconut-like seeds is certainly intriguing. The sign was washed out in the original photo, so it's been enhanced a bit here.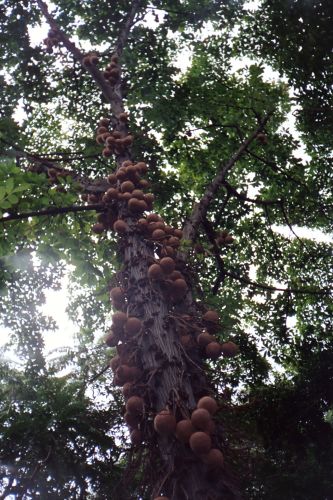 Then there's the Mondo Grass, which is just here because of its name.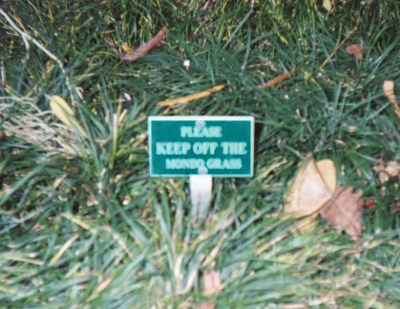 Finally, there's a picture of Katie standing next to a henna tree. (Those of you know know Katie will understand why!)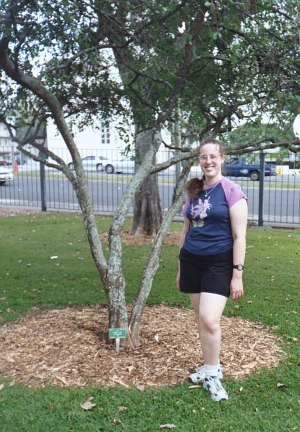 On the way back to the hotel, we passed these interesting tube-like buildings. I'll probably look up what they are eventually, but it's really late now and I just want to finish typing this and sleep.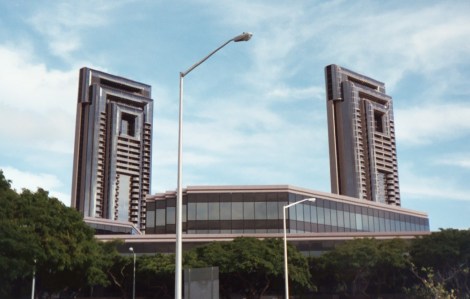 Now, on to the Valley of the Temples. At the Byodo-In temple (a replica of the one in Japan), we got to see the true meaning of "feeding frenzy" when we watched people feeding koi.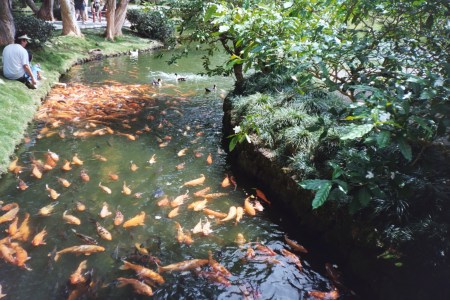 The last photo in this bunch is from the beach at Waimea Bay. The day we drove along the North Shore, most of the beaches had warnings like this up. You'll notice it didn't deter people, although at this beach there was a lifeguard who repeated a series of warnings ever 10 minutes. (Stay on this side of the buoys, don't swim out farther than however many feet, etc.)