Well, I've finished The Illuminatus! Trilogy (the novel, at least — I'm still working on the appendices), and in honor of that dubious accomplishment, I present this photograph of the Laguna Niguel Federal Building: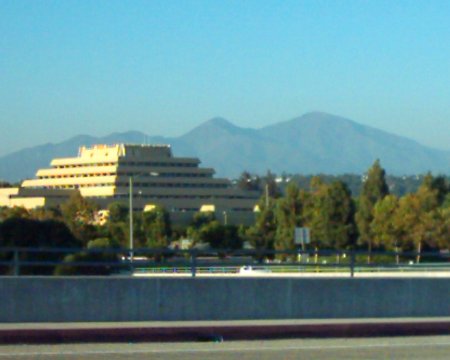 Snapped last week while trying to locate the movie theater showing Donnie Darko, just down the road from Pepsi and Wolverine.
It really makes me wish we'd had the better camera with us, though. We got a cheap one we could leave it in the car and have it for unexpected finds like this, but the image quality really is pathetic.