There's a park just past the corner of Elrond and Ridge Route, and as I left that intersection I spotted a flock of about ten rather large ducks walking across the park. I pulled over to start taking pictures, and realized that there were actually dozens of them, wandering around near the small (presumably artificial) lake that gives the park its name, Village Pond Park.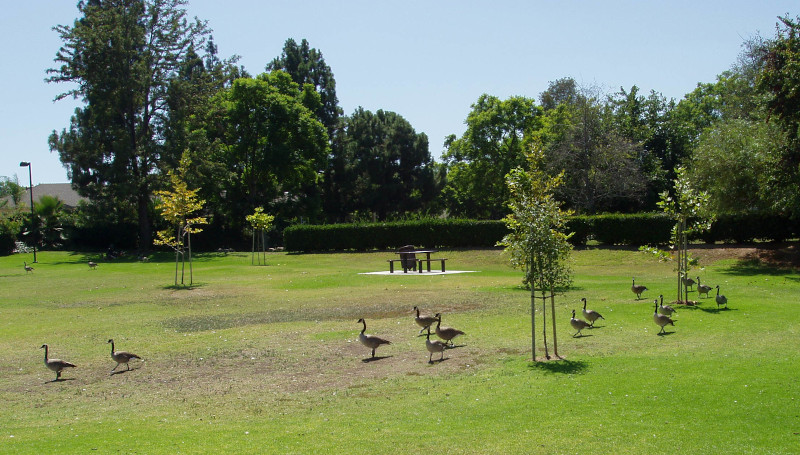 Trekking across the park.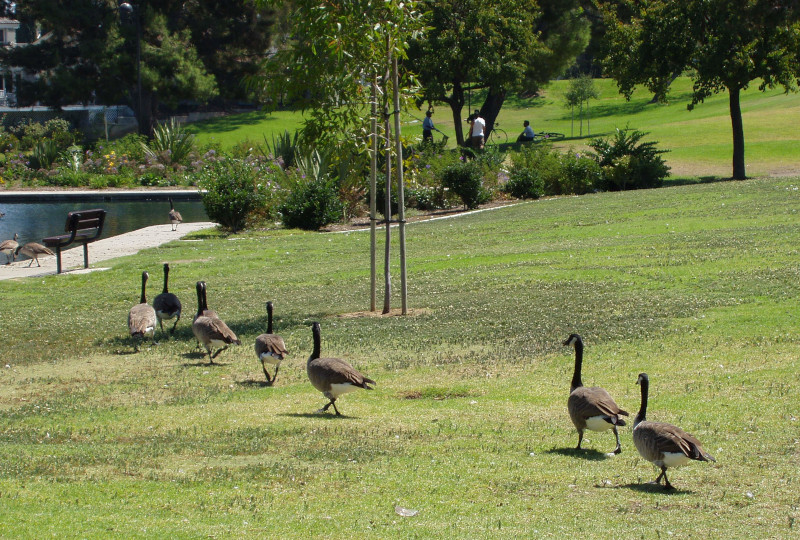 Look! Water!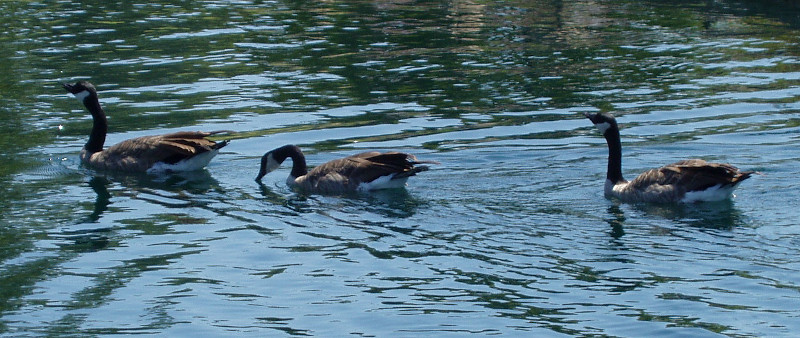 Crossing the pond.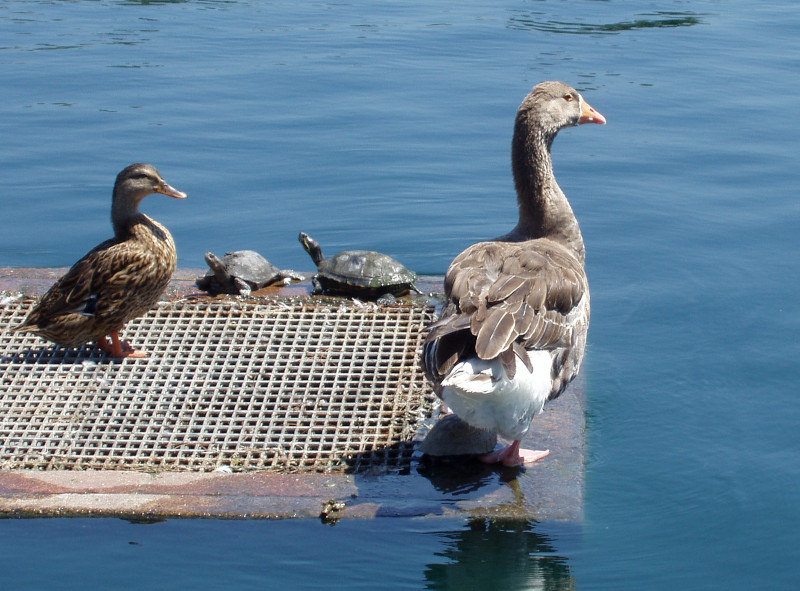 Turtle Ducks?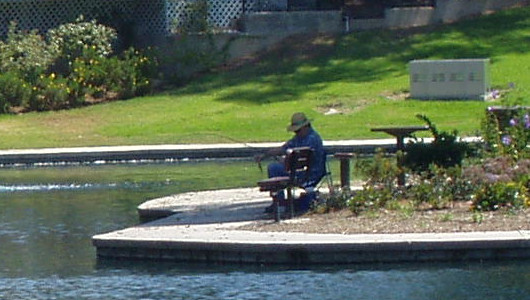 I didn't see any fish in there, but that didn't deter this guy. And the ducks (and geese) must eat something other than duck food from the local 7-Eleven.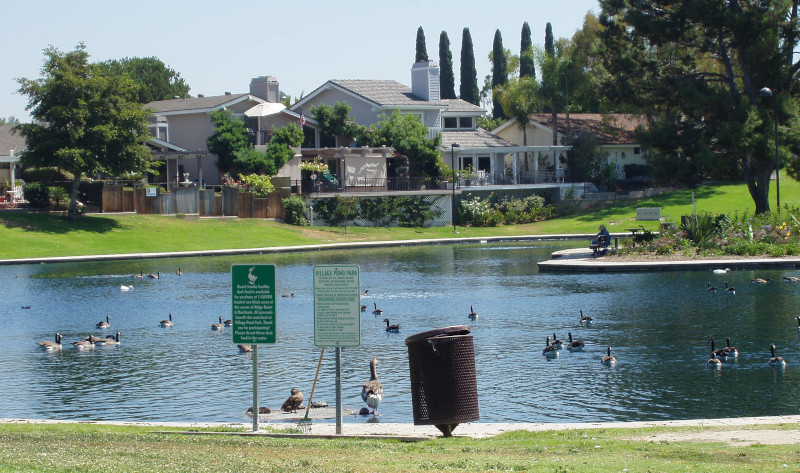 I really should have gotten some more wide shots to show just how many ducks there were. Sure, it had nothing on the infamous pigeons of Trafalgar Square or St. Mark's Square, but I'm used to seeing less than five ducks together in one place, so 50+ (there were quite a few still out on the grass) seems like quite a lot.
Oh, yes, about that duck food: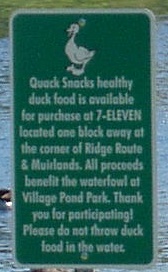 Quack Snacks? *sigh*
Update: I've uploaded higher-resolution photos since the original post. Normally if that's all I've done, I don't call attention to the change, but since this one's already been edited, I figured I should point it out.