Take a look at this public service announcement I found in a 1967 comic book: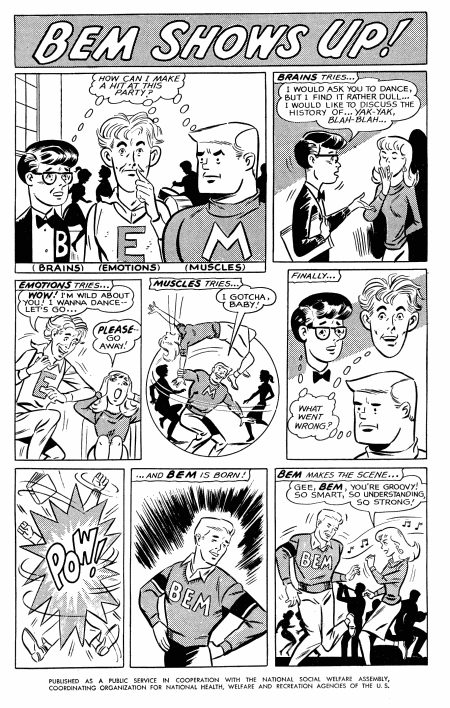 I found it on the inside back cover of Flash #170 (May 1967). Polite Dissent identifies the artist as Sheldon Moldoff and the writer as Jack Schiff, and indicates that it also appears in Lois Lane #74, Superboy #138, and Inferior Five #2. I did some looking, and the National Social Welfare Assembly is still around, as the National Human Services Assembly (I guess they wanted to get the word "welfare" out of the name when it became a knee-jerk trigger).
I love how the three of them are total stereotypes: the nerd, the class clown, and the jock. And how, true to high school sensibilities, the idealized guy looks a lot more like the jock than either of the others. (Funny how only the nerd has glasses, isn't it?)
What really gets me, though? The name BEM. The first thing that comes to mind when I see those initials is "Bug-Eyed Monster," a term from early science fiction.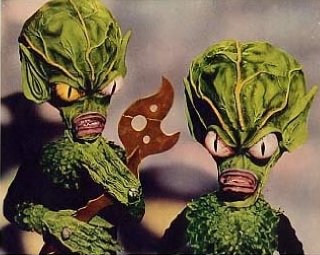 Somehow, I don't think emulating these guys is going to be quite so successful with the ladies.