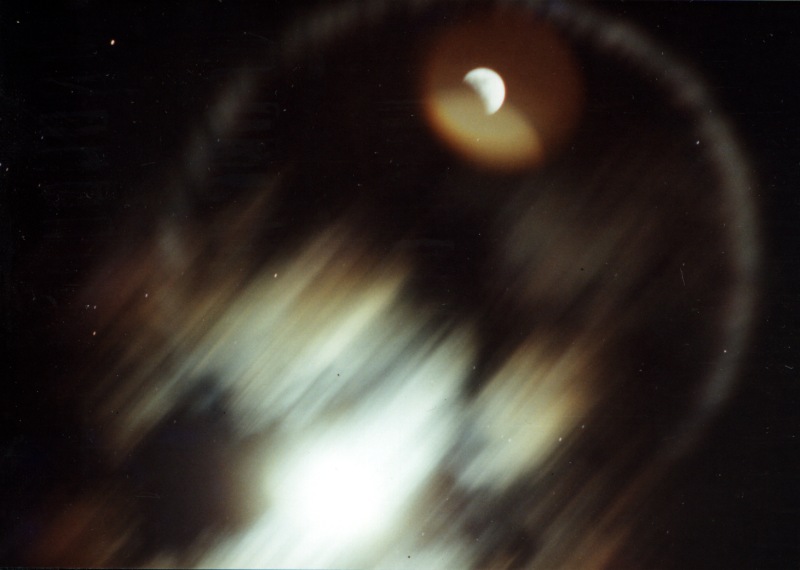 I found this while looking through a box of old photos, in an envelope marked Lunar Eclipse and developed in June 1994. Most likely the May 25, 1994 eclipse.
I'm not sure, but I think the bright splotch near the bottom is actually the moon, and the clear image of the moon up near the top is a reflection inside the camera. I have no idea whether the ring is an atmospheric phenomenon that got picked up on the film, or just lens flare.
Anyway, scanned because I thought it looked interesting.