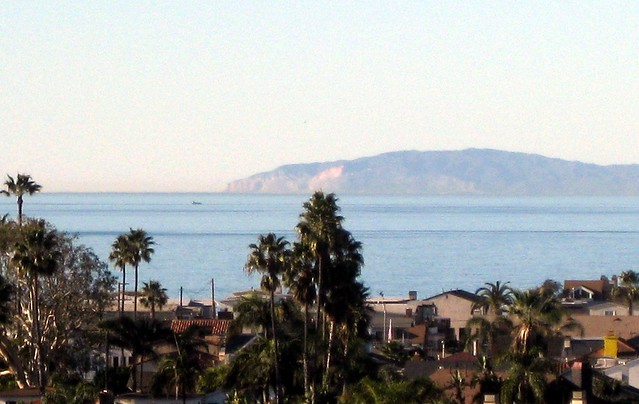 The south end of Santa Catalina Island as viewed from Newport Beach this morning around 9am. The winds have cleared out a lot of the haze that would normally obscure the island, and I had a great view of its entire length.
Interestingly, while the sky seemed clearer at 8am than at 9am, by which time a thin layer of gray haze clung to the horizon, the photos taken at 9 are sharper. It's almost as if the dust settled during that hour, clearing above the layer and obscuring below it.
There was also a definite mirage caused by that same layer. You can tell the lower 1/3 of the island is distorted.