A few weeks ago, I stopped at the post office on the way to work. As I walked to the door, my eye was immediately drawn to the big hole in the wall where, apparently, a car had crashed into the building while trying to park.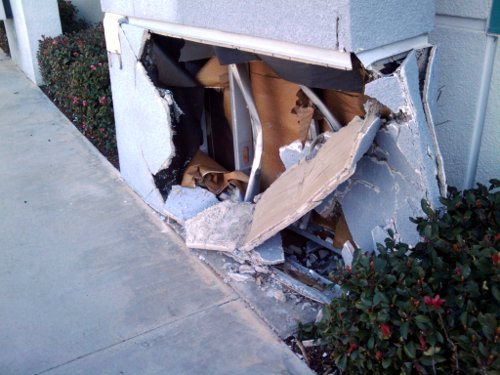 Whatever vehicle had done the damage was long gone, and the area around was cordoned off with yellow caution tape. Since I like to take pictures of weird stuff, I snapped a photo with my cell phone. (No, I didn't cross the tape; it's just not visible in the frame.)
This morning, I stopped at the same post office again. This time, my eye was drawn to a new addition to the facility: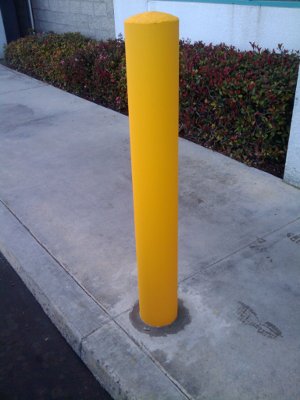 One of these bright yellow posts stood in front of each parking space along the building. You can still see where the concrete has been spread around the base, and absolutely no paint has worn off. Clearly someone decided not to take any more chances with wayward cars!