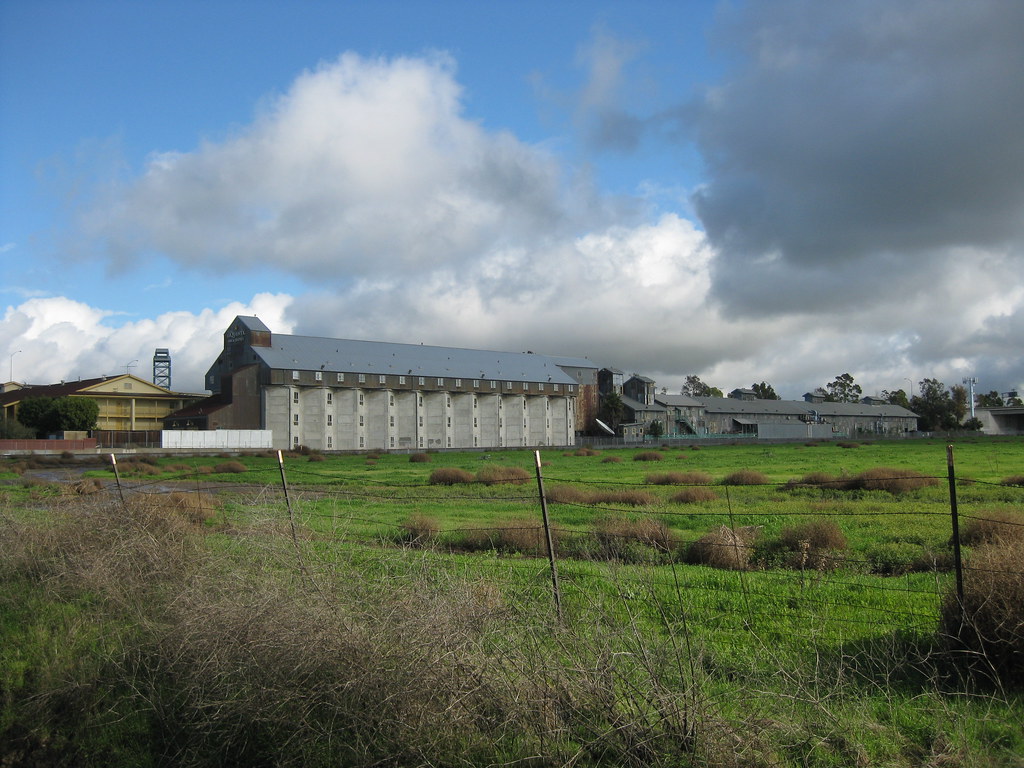 Well, technically, during a lull in the storm. The clouds were moving very fast, with light and shadow moving over the empty fields and office parks, and I waited several minutes for the sun to play over this scene.
I particularly liked the contrast of the dead brown tumbleweeds scattered around the bright green meadow.
My one regret with this photo is not being able to capture the steep drop-off into a wash right below the frame. I could get the wash, or the sky, but not both.
The large barn-like structure used to be a packing house for the Irvine Ranch farms, and is now split between a motel (the La Quinta Inn) and a group of restaurants.