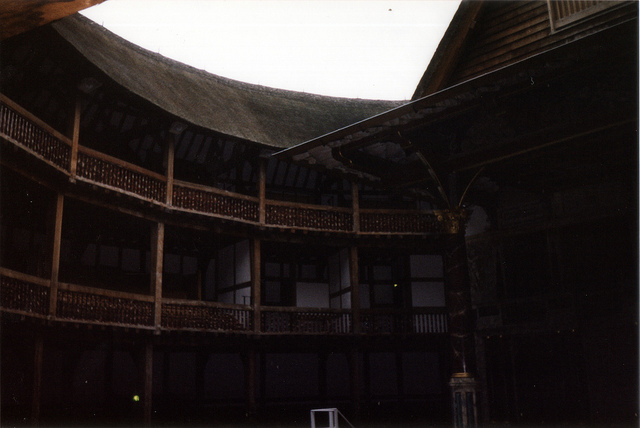 I'm a bit late to the Shakespeare love floating around online today, but I did track down a few pictures from a 1999 trip to London. I had a few days at the end of a tour to wander around, and having just graduated with a drama degree, I had to visit the reconstructed Globe Theatre. I mean, seriously: Shakespeare.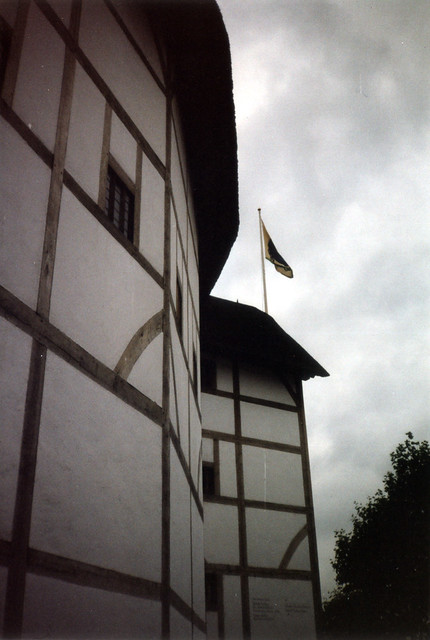 I also stopped by the Criterion Theatre, where the RSC was presenting — no, the other RSC: The Reduced Shakespeare Company's "Complete Works of William Shakespeare (Abridged).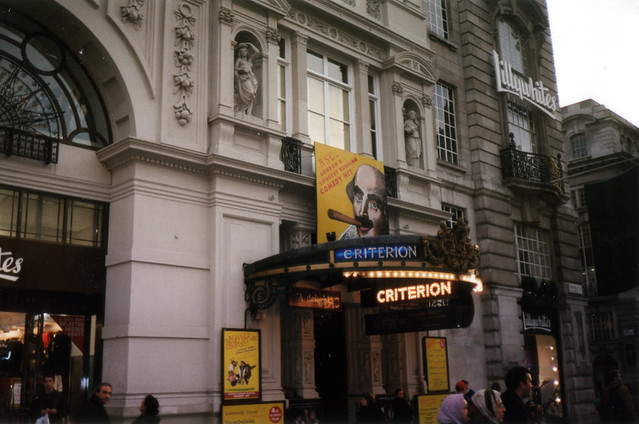 One of these days I'll track down the negatives and get a better scan.