It's looking more and more likely that WonderCon will be staying in Anaheim again for 2014. That makes it easier for me to attend, but I still feel like the show's out of place. I'd like it to return to the Bay Area even though it means I'll have to travel.
I've been in San Francisco this week for a training course. Tuesday night after dinner I wandered down Market St. until I recognized the pedestrian path that led toward the Yerba Buena Gardens, Metreon mall, and Moscone Convention Center. I had to look.
There was an art installation in the path, a set of benches including an open-air whisper gallery. The church nearby was covered with scaffolding. The nearby buildings were lit up, as was the Martin Luther King, Jr. waterfall at the south end of the park, and I decided to try taking some night photos with my phone. HDR mode surprised me by turning out astonishingly well for a phone.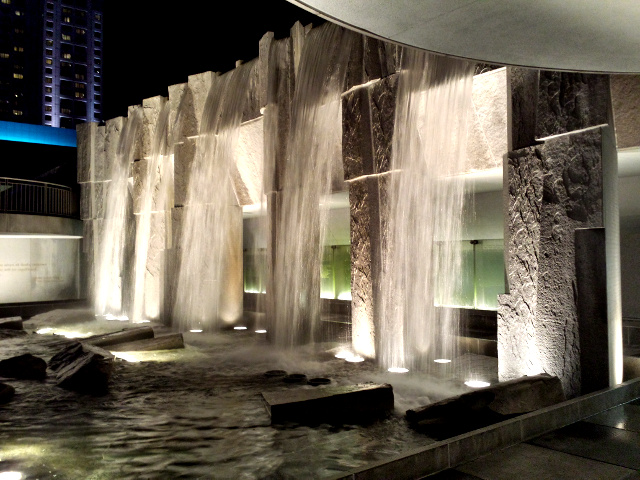 Compare that view of the Martin Luther King, Jr. memorial waterfall to this daytime shot from 2010: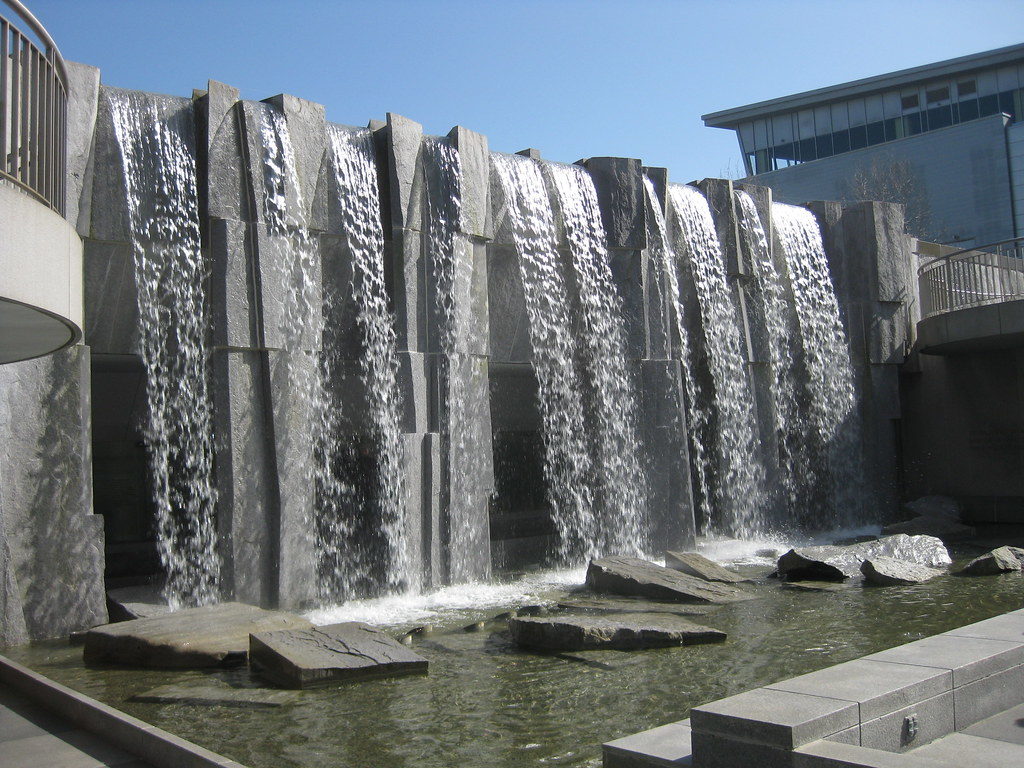 And here's a look at the buildings on the east side of the park: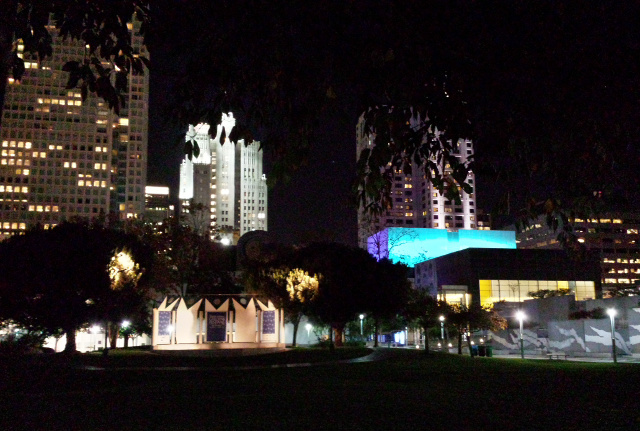 Would I have liked to have a better camera with me? Sure. But the software did a great job of counteracting my jittery hand and the low light level. It probably handled the image stabilization better than my camera would have.
I walked on across the bridge to check in on the convention center itself, for nostalgia's sake, and noticed for the first time the children's museum and playground in the same block. If WonderCon ever does make it back to San Francisco, we'll have somewhere to take our son in the middle of the day. Though the way things are going, by then he'll be old enough to enjoy a full day at a comic con anyway!
See Also: Convention Photos & Write-Ups