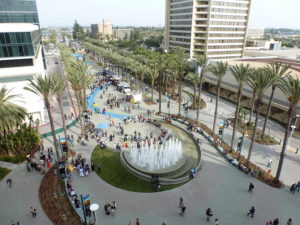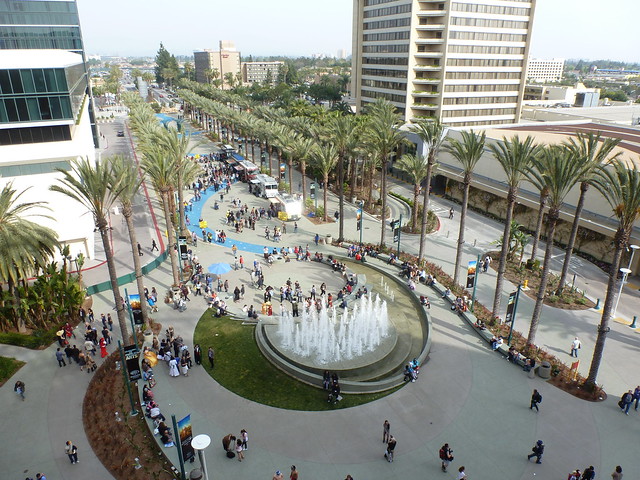 WonderCon has officially announced that they're returning to Anaheim in 2014 for a third year, from April 18-20. It's turned out to be a good venue for the convention, especially if they can work the remaining kinks out of parking next year, and it means it's easy for us to attend, since it's close enough for us to commute. (That really takes some of the pressure off of trying to get tickets for San Diego, too.)
Still, I hope they find a way to move back to the Bay Area soon. I attended three years at the Moscone Center when it meant traveling (it probably helps that we have family and friends in the area to visit on the way up and back), and while the show still feels very much like part of the same family, it does feel like a slightly different show. I was in San Francisco on a business trip last week, and when I realized I was in the neighborhood, I just had to stop by Yerba Buena park and the Moscone Center for old time's sake.
Long Beach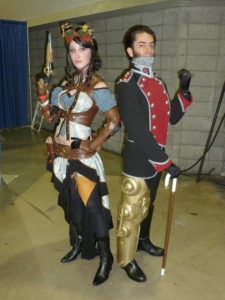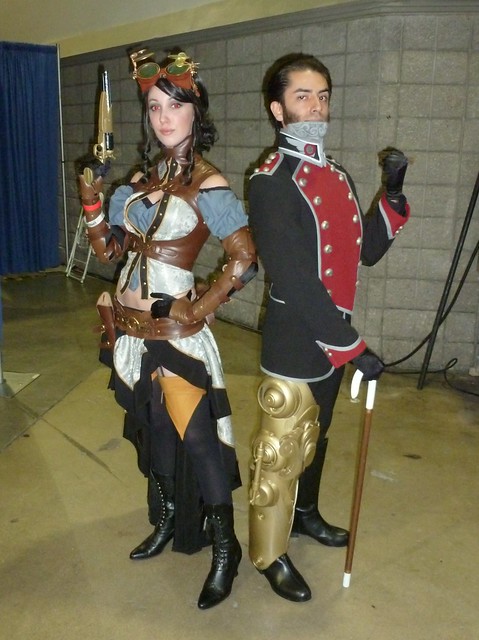 Coming up sooner, though, is Long Beach Comic and Horror Con, next weekend (November 23-24). This will be the fifth year of the convention, which was started to fill the gap left when Wizard World canceled their Los Angeles convention in 2009, and I've been kicking myself over not buying the lifetime membership they offered in year two. It's a great local convention, and it's very focused on comics. To give you an idea how focused, the main floor is built around Artist's Alley as its main feature. I'll definitely be attending Long Beach this year, and plan on posting photos to my Flickr stream and Speed Force's Instagram feed.
ComiKaze!
I didn't attend Stan Lee's ComiKaze Expo last weekend. I went the first year and enjoyed it well enough, but it's always within a few weeks of Long Beach, and if I have to choose just one, it's going to be Long Beach. (Plus I had that business trip to prepare for.)
It doesn't help that ComiKaze's promotion is off-putting, the way they puff up their own importance and act as if other local cons like LBCC (and for that matter WonderCon) don't exist. In good traffic, the Long Beach, Los Angeles and Anaheim convention centers are less than half an hour from each other. People here spend more time than that commuting to work.
See Also: Convention Photos & Write-Ups