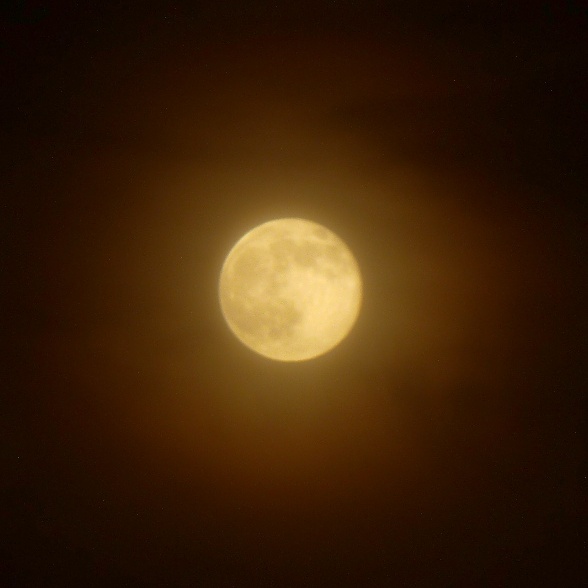 Last night's "supermoon" rising through light clouds. Spotted, oddly enough, while walking past a Supercuts.
It wasn't quite as cool as a week ago, when I was driving home late at night and watched the first-quarter moon setting like a giant orange slice near the horizon. But I didn't have my camera, and wasn't sure about stopping somewhere unfamiliar at midnight to take photos.
As it happened, last night I did have my camera in the car. I took a few shots bracketing the clouds and the moon face. I combined them with Luminance HDR, mostly to see if I could. It's not fantastic, but it's better than my phone would have managed (though it actually takes better photos in broad daylight than my camera does).
Times like this make me wish I had a DSLR camera, but I have to be honest: Chances are I wouldn't have had it with me.
Speaking of HDR, my brain decided that it needed to be pronounced as a word instead of initials. Three guesses as to what vowels it decided to add!