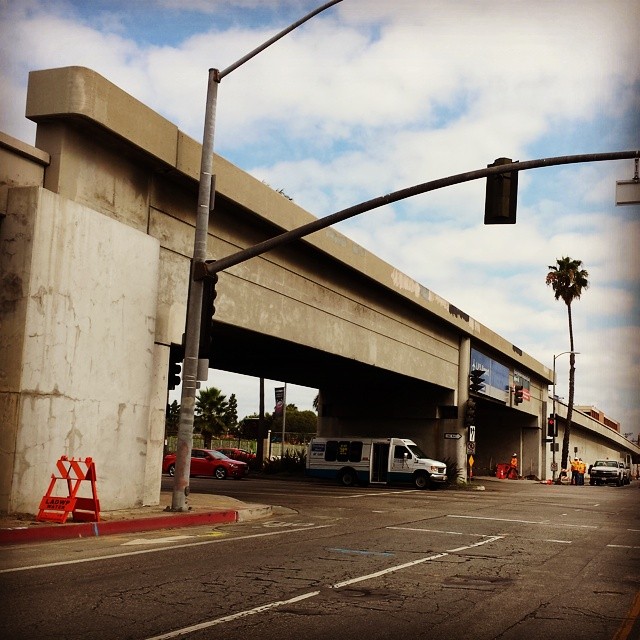 Next weekend, construction crews will tear out this old railroad bridge across Century Blvd near LAX to make way for a Metro station on the future Crenshaw Line. They've dubbed the road closure the Century Crunch. As of Thursday, they were already breaking down the parts of the bridge that don't cross the street.
I actually drive under this bridge every day on my way to work — that'll be a change. It'll be interesting to watch progress on the Metro station as well. It's been a while, but when I first started at this job, I had a much longer commute, and I would drive part way to the end of the Green Line and take the train to the nearest stop, Aviation Station, which will become the transfer point between the Green and Crenshaw Lines.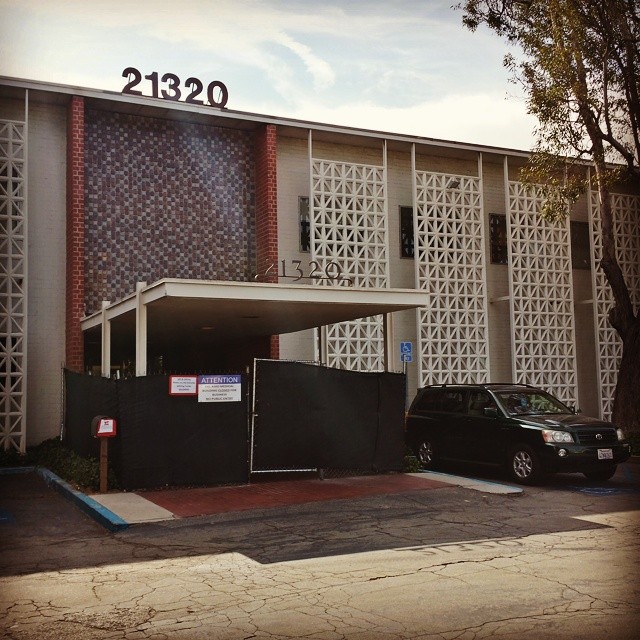 Another soon-to-be-demolished structure. This old medical building in Torrance has a lot more character than the bridge, but it's being replaced by something less exciting, IMO: parking for the currently-expanding Del Amo Fashion Center. As if the mall isn't big enough already. Sure, parts of it needed renovation, but the parts that needed it the most haven't been touched by the current project.