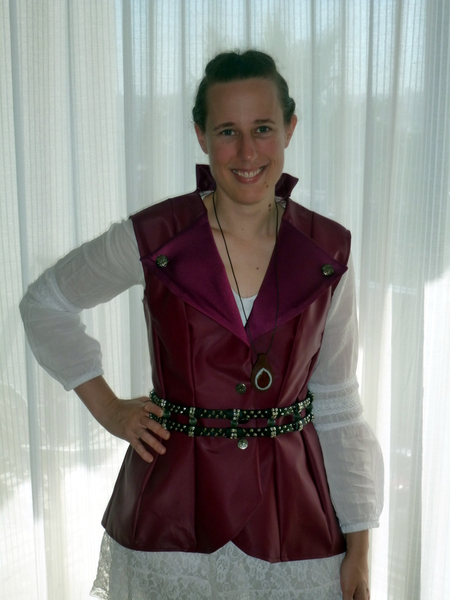 There doesn't seem to be much in the way of Once Upon a Time in Wonderland cosplay out there, so here's a feature post on Katie's Alice costume from Comic-Con International.
She made the necklace and the vest, and beaded together two narrow belts to get the right look. Blouse, skirt, tights, belts and boots (plus material and beads) were obtained through shopping trips and online searches. Katie's aunt helped adapt the pattern for the vest and do fitting. I helped with finding the pattern, sewing, transportation, and keeping our three-year-old son from melting down on those many shopping trips looking for just the right pieces.
Check out our SDCC 2014 photos to see pictures of her with other Wonderland characters, plus our usual collection of sightseeing and cosplay photos. [Update] Or read my writeup of the event.
See Also: Convention Photos & Write-Ups