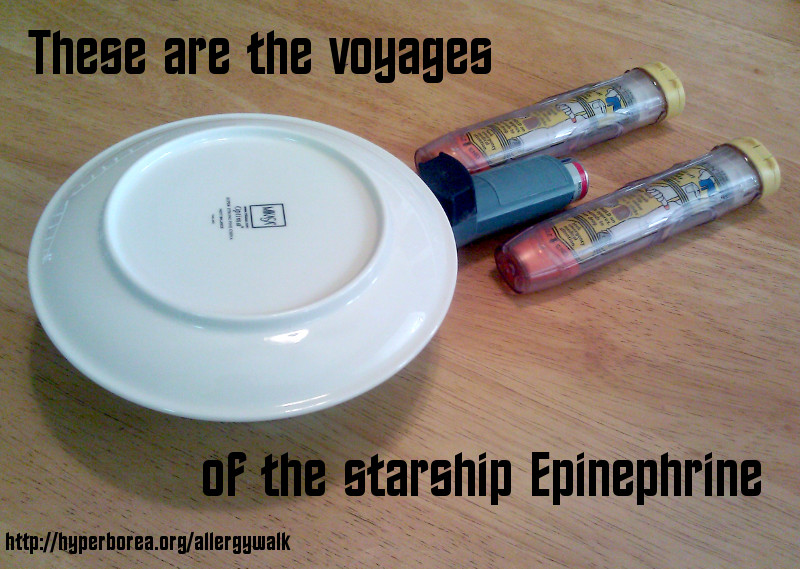 The annual Walk for Food Allergy is coming up, and I need your help to raise funds for Food Allergy Research and Education, an organization dedicated to, well, research and education about food allergies.
Food allergies can vary in severity from mild discomfort to immediately life-threatening. We're still trying to nail down exactly what causes them to develop, why they're on the rise (current estimates are 15 million people in the US alone), and what can be done to stop allergic reactions from happening.
Until then, the best we can do is:
Avoid the foods we're allergic to as best as we can. (This depends on industry and food preparers labeling properly and trying to avoid cross-contamination.)
Always carry epinephrine injectors and always plan for the possibility of a trip to the emergency room.
FARE funds research, provides educational resources for everyone from allergic patients to the food industry, promotes awareness of the problem, and pursues advocacy for people living with food allergies.
I'll be walking in the September 21 event near Los Angeles. You can help by donating here. Every bit helps. Thank you!