I was looking for sandals and found these. They're flip flops with a built in bottle opener, I suppose to make them more…cool? Gadget-y? But it's on the sole of the shoe.
Someone really didn't think this design through.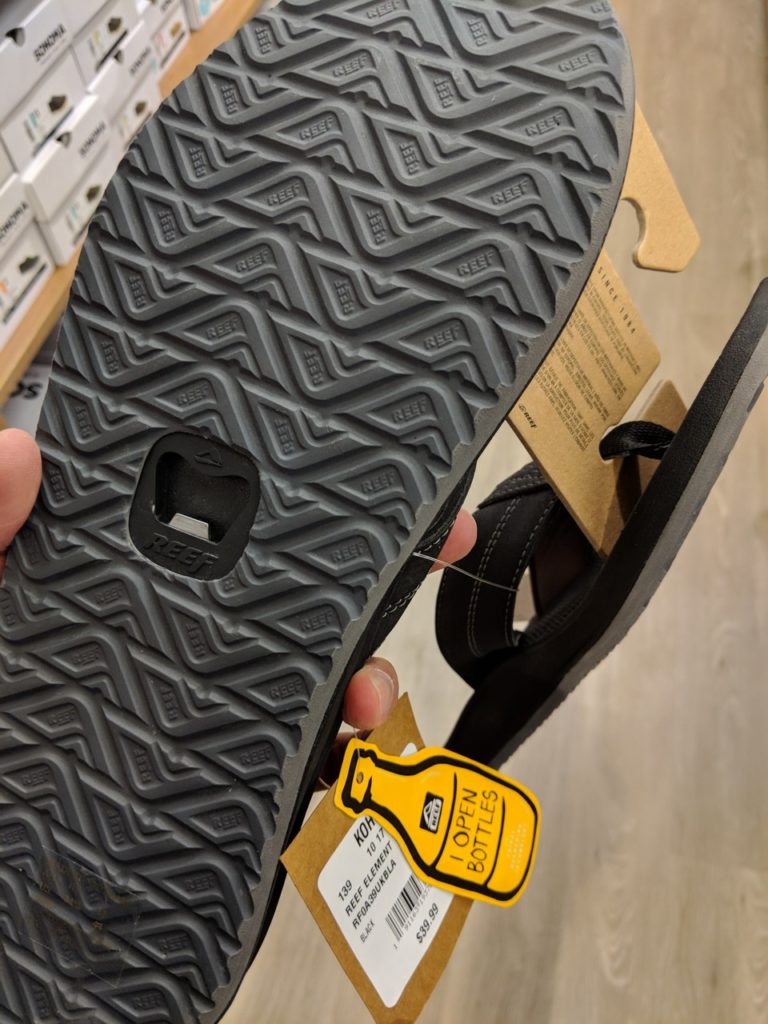 Update: There are some replies at Wandering Shop from people who've worn or used these. Apparently there's another variation with a built-in flask.