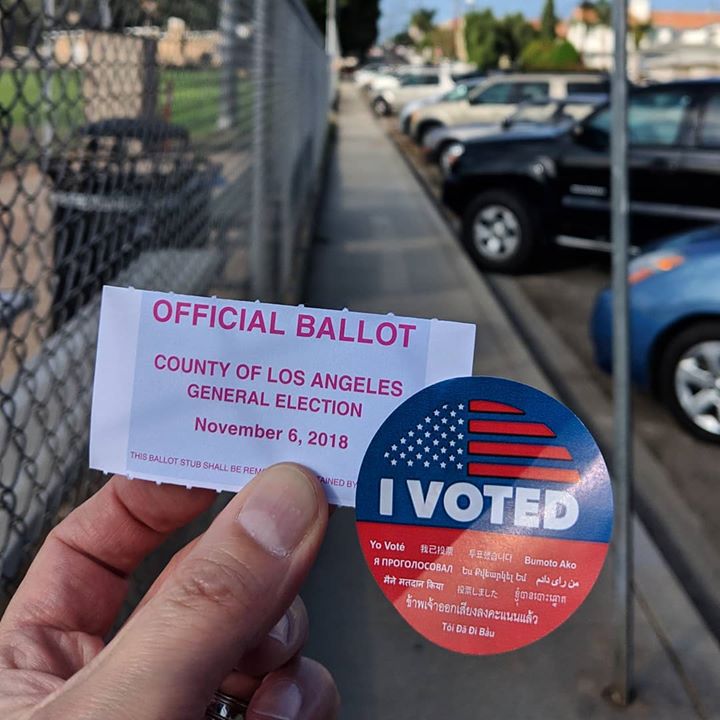 The polling place was full this morning. I had to drive all the way around the block to find parking (notice the line of cars), which I can't recall ever having to do at this location. (The 2016 election used a different polling place for this area.) I wondered if I should have walked there and back instead of stopping by on my way to work.
But they had just enough voting booths to handle everyone. There was literally one person ahead of me in line to sign in. While we waited for other voters to finish with their booths, someone came in to drop off his family's mail-in ballots and then cast his own in person.
Then a booth opened up, I marked my ballot (on paper, fill-in-the-bubble style), and went over to feed it into the box.
I was in and out in about 10 minutes.